HP credits channel partners for sales turnaround
"A year ago, nobody could have imagined what you've done," HP execs tell partners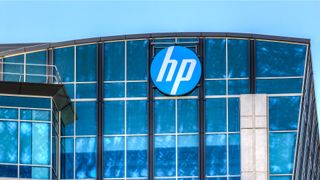 (Image credit: Shutterstock)
HP Inc's top executives have thanked channel partners for breathing life into the firm's stagnant Print and Personal Systems business.
The vendor says it has gone from flat or declining sales 12 months ago to outgrowing the market in certain categories.
"Because of partners [we have] seen three consecutive quarters of double digit growth across all regions," HP CEO Dion Weisler told attendees at the vendor's World Partner Conference in Chicago this week.
"In the first three quarters of 2017, HP and the channel generated $2.4bn in revenue and related profit, more than it did for all of 2016," he said.
"In Personal Systems we are driving demand and pulling the entire industry into growth. We outgrew the PC market growth by nine points, and we're gaining market share in every region across the world at the expense of competitors, big and small."
The same was true for HP's print business he said: "The pundits said print was destined to decline, but together we have grown for the last two consecutive quarters, in both hardware and supplies – the supplies business stabilised. It's a healthier model driven by market demand, helping you with less inventory and more predictable sales."
President of HP's global Personal Systems business, Ron Coughlin, thanked partners for defying expectations, telling them he was "in awe" of what they have achieved: "A year ago nobody could have imagined what you've done," he said.
"A year ago, the PC category was declining eight percent, and we weren't doing much better. If I had told you we would turn into a growth machine, you probably would have said 'hell, no'," said Coughlin.
"Who would have thought we could have turned this business back into a growth business?" he asked, crediting Enrique Lores, president of HP's Imaging & Printing business – who received a standing ovation from partners – for spearheading HP's "print renaissance".
In EMEA, the vendor has a 26.6 percent market share in commercial PCs, and has 41 percent share of the printer market – almost twice that of the next biggest vendor, Canon. The figures don't yet incorporate Samsung's print business, which HP acquired 12 months ago. HP says it expects the deal to be finalised by the end of the year.
Weisler attributed the turnaround to "execution and innovation", recognising the importance of convertible and detachable devices to the PC market – which he said are "clearly outstripping tablets", and the creation of new categories in print, as highlighted by HP's pocket-sized mobile wireless printer, Sprocket, which is aimed at young consumers that "have never printed before."
Weisler said in the 21 months since HP separated from Hewlett Packard Enterprise (HPE), the firm's commitment to the channel has been "unwavering".
Stay up to date with the latest Channel industry news and analysis with our twice-weekly newsletter
Stay up to date with the latest Channel industry news and analysis with our twice-weekly newsletter
Thank you for signing up to Channel Pro. You will receive a verification email shortly.
There was a problem. Please refresh the page and try again.