Bordan Tkachuk: What motivates Alan Sugar's right-hand man – Q&A
Viglen CEO Tkachuk discusses his business background, Lord Sugar, the channel and what drives him to succeed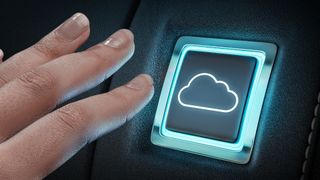 (Image credit: Shutterstock)
What has been your journey to CEO of Viglen?
I joined Amstrad – and started working with Sir Alan Sugar as he is now – when I was living in Australia about 20 years ago, not really knowing what they had done in Europe. I focused on the PC part of business, and we built a very successful subsidiary.
I came back to Europe where Amstrad was evolving as a company. It had an opportunity to acquire Viglen, of which I then became CEO.
How has Viglen evolved as a company?
There's an industry adage: get niche, get big or get out. [In the 90s] Dell was already dominant and the price of products had started to fall quite dramatically. In those days you were selling a computer for over £1000 and getting 20 or 30 percent plus margin – as opposed to today, where you're selling a way more powerful product for a third of the price. Margins have fallen to a third of what they were as well.
What it meant for us was that we had to focus on which sectors we wanted to be in. In those days we didn't have the marketing muscle to fight and win against the likes of IBM, Dell and HP so we went to a direct market model – in public sector and education – where we know where the customers are and add some value to the brand.
That's been a really good decision for us. Over time many of the old brands have gone by the wayside – Dan, Tiny, Time and Evesham all disappeared.
Both RM and ourselves chose to be strong in vertical market sectors and that's been a strength for us. It's a hard decision, as you're always tempted to wander off the path, there's always a good reason to try something else, but it's important to keep that focus. You need to say, 'that's our goal, and that's how we get there'.
What was your biggest regret?
A long time ago I was working at Commodore Computers in Australia. I had one reseller who thought he could do a massive great deal on a run-out of a particular model. The reseller was so desperate to own the last of the stock, because it was such a strong seller. He did a deal and bought up what was obviously too big a quantity for him to sell. It was great for me, as we cleared all our stock of the old model, but unfortunately everybody wanted the new product and he was stuck with a mountain of stock he couldn't sell.
My regret is I lost a really good reseller because we'd oversold more than he could handle. The lesson was that if something's too good to be true, it probably is.
Even today, when we're tempted when someone's got a run-out of a model and we can buy it for two, three, four margin points better, it's better to resist as it isn't always a good deal.
What is the best business advice you have ever been given?
When I started out my career, I always thought I was underpaid – that I was worth more. And my boss said to me, 'If there ever comes a time when you think you're worth everything you're being paid, and you're happy, then you're probably not working as hard as you should be.'
For me today being CEO of a company, I'm pleased when employees are hungry. When they want more because it means they're pushing the boundaries. People who just get on with it and seem quite happy aren't going to break any speed barriers.
Which company (other than yours) do you admire the most and why?
An obvious one would be Apple.
Apple created a market unique to itself where it can charge premium prices for products. There's a feeling about Apple that you're quirky, you're a bit edgy, you've got a well-designed product – and Apple have exploited that to the point that people will change their product, not because they need to, but because they want to. They want the latest and the greatest, the new shiny one.
Obviously that was under the guidance of Steve Jobs, so what are they going to do next? Produce a smaller iPad, another AirBook, another iPhone? They've got to come up with some innovation to keep up the momentum.
Of course, when something's no longer a niche market, and it's not so cool or quirky anymore, I think that'll be a challenge for them going to market.
Which other CEO do you believe has done an outstanding job? Why?
Steve Jobs ran the company in a very autocratic way. He wasn't averse to making decisions, and his senior people knew how he worked. It was only when Steve went away and came back again that Apple started to move into its own space. It was big and brave, so he's someone to whom I aspire and admire.
What is the single biggest issue facing the channel in 2013?
The economic market is tough and organisations are spending less money on IT. So there's more pressure on the channel to fight each other for a reduced market share. The way the channel tends to move is to hit price – they bring the prices down to become more competitive and margins reduce and profitability suffers. So the challenge for the channel is to find their own niche, move away from the commoditised stuff try to find some added value and differentiate themselves.
What's next for Viglen?
There's a lot of stuff going on with cloud at the moment, and there are a lot of opportunities in that area of hybrid products and services.
We're doing a lot of work in high performance computing. And obviously we're very big in schools, colleges, higher education, but where we've been very successful for the 12 or 18 months is in public sector – councils, central government and hospitals.
We want to keep going as we have been, but more importantly, look at how we can go one step further. There are huge opportunities for us to look at.
Stay up to date with the latest Channel industry news and analysis with our twice-weekly newsletter
Stay up to date with the latest Channel industry news and analysis with our twice-weekly newsletter
Thank you for signing up to Channel Pro. You will receive a verification email shortly.
There was a problem. Please refresh the page and try again.