HP previews programme changes following split
HP Inc.'s channel chief outlines changes to partner programme for 2016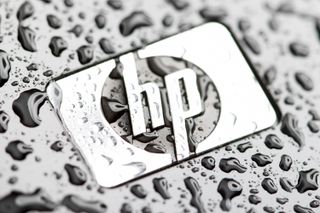 (Image credit: Shutterstock)
HP's (NYSE:HPQ) worldwide channel sales for its PPS Group says partners can expect a number of changes to its channel programme following the legal separation of the company on November 1.
Thomas Jensen, who will head up channel at the new HP Inc., says the vendor will introduce the changes to partners from 2016.
"We're looking at how we can optimise things going forward and where are the next big things we want to do for the channel, to make it more attractive for them to do business with us," he tells Channel Pro.
"We're looking at how we can make compensation for partners simpler. How can we make certification simpler, more meaningful? Improve our partner training? How can we continue to optimise our MDF allocation, and out the money where we see growth – and reward the good plans rather than just a plan?"
Jensen says many details of the changes are still under wraps, as they are currently being trialled with some key partners. However he hopes to introduce some of the changes in the New Year for implementation in the second half of 2016. Others will launch in November 2016 for HP's financial year 2017.
However he says the most tangible change will happen on November 1, with the firm preparing to make room for what Jensen describes as "more versatile partners."
At HP's Global Partner Conference (GPC) in March, the vendor announced there would be two separate channel programmes post-split, with HP Inc.'s programme called HP Partner First, and HP Enterprise's programme will be HP Enterprise Partner Ready.
"Today in PartnerONE we are primarily focused on the portfolio partners doing business across PPS," says Jensen. "In the new Partner First, which we're launching on November 1, we will be leaving room for print and computing and supplies partners; we'll have specialised tracks such as Manged Print Services or mobility.
"Also we are introducing a new Systems Integrator Alliance track, which we've had in HP before but it was hosted in the Enterprise Group, so we'll be picking that up," he adds.
The exec continues: "Where PartnerOne was a primarily commercial channel programme, we're using PartnerFirst as an umbrella for all things channel, and since I'm running consumer, commercial and distribution, we can put all three go-to-markets under the same umbrella, meaning we're looking at the same simplicity and optimisation. We want to be much more sales-focused towards our partner community, working with them to close business."
Jensen says the firm's operational changeover on August 1 went smoothly, crediting the vendor's months of preparation.
"There was a planned system shut down for three to five days, and then we booted up the new systems. It went very well. We haven't had any significant hiccups," he says.
AT GPC the vendor announced the Navigator Programme to help partners maintain business continuity throughout the separation – this will continue through January 2016, says Jensen.
"When we announced the separation and navigator programme, we didn't know what was waiting for us. Even the most confident person would not have dared to hope it would be all over, and it's obviously not over, but the bulk of the work is over. But we also want to make sure we use the opportunity to keep getting feedback on continuous improvement.
"There are a lot of things we want to get done, in terms of improvements, optimisation and making it easier to do business with us – and we're not there yet, simply because we didn't want to jeopardise our operational capabilities of the separation."
Elsewhere, Hewlett Packard Enterprise (HPE) has today announced it is to cut another 25,000-30,000 jobs, or 10 percent of its workforce. It follows 55,000 job cuts announced earlier this year.
Stay up to date with the latest Channel industry news and analysis with our twice-weekly newsletter
Christine has been a tech journalist for over 20 years, 10 of which she spent exclusively covering the IT Channel. From 2006-2009 she worked as the editor of Channel Business, before moving on to ChannelPro where she was editor and, latterly, senior editor.
Since 2016, she has been a freelance writer, editor, and copywriter and continues to cover the channel in addition to broader IT themes. Additionally, she provides media training explaining what the channel is and why it's important to businesses.
Stay up to date with the latest Channel industry news and analysis with our twice-weekly newsletter
Thank you for signing up to Channel Pro. You will receive a verification email shortly.
There was a problem. Please refresh the page and try again.