Microsoft Surface: vendor reveals channel line-up
Microsoft selects nine UK partners to sell Surface as devices debuts in channel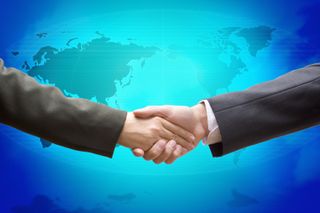 Microsoft (NASDAQ: MSFT) has revealed today which channel partners it has chosen to sell its Surface devices in the UK.
CCS Media, Computacenter, Insight UK, Kelway, Misco, Phoenix Software, SCC, Softcat and SoftwareONE have been selected as the first members of a new UK programme of device-authorised commercial resellers, the Microsoft Devices Programme.
The vendor is describing its selective distribution strategy as a "measured and phased approach to the growth of the Surface business".
In addition to offering Microsoft's extended warranty and accidental damage, resellers will offer value-added services such as asset tagging, custom imaging, kitting, onsite service and support, device recycling, and data protection.
The announcement that Surface would be made available for commercial distribution in the UK was made at last month's Microsoft's World Partner Conference 2013 in Houston. It follows Microsoft's initial rollout of the Microsoft Devices Programme in the US on July 1.
Microsoft says it will work to authorise additional partners in the UK during the next few months.
Selection process
"As we move quickly into future phases of this programme, we will activate more partners in more markets to sell Surface devices," says Peter King, director, devices SME & partners group, Microsoft UK, who says the vendor invited "a large swathe" of partners to be considered for selection.
According to King, this was based on a number of criteria: "What can device partners do for customers? What's their legacy in that world and what are their capabilities at scale? What are their specialist vertical capabilities? Do we have all sides of the market covered from SMB to enterprise and everything in-between?" he explains.
"We have tried to build an initial tranche of partners in our pilot phase to cover those bases."
King also puts a positive spin on those partners that weren't one of the chosen nine. "A number of partners that submitted their interest in the first phase learned a lot about what our strategy was. It allowed us to get close to our partners that wanted to have that conversation," he comments.
"The fact that some partners that expressed interest weren't successful wasn't a difficult conversation to have, because they understand because they didn't fit criteria in certain areas, and they wanted to understand how they could get closer to where our devices and services strategy is going."
"As we go broader, the criteria will also change, to maybe include partners that weren't there this time round – also partners that have built that capability themselves between then and now [with other Windows 8 OEM manufacturers]. I foresee this announcement will stimulate a bunch of work in various partners to build really strong device practices."
Microsoft has appointed two distributors globally to manage the Surface rollout - Computer 2000 and Ingram Micro – a move, says King, which allows the vendor to scale: "The structure is there to broaden as and when the time is right."
In addition to the UK, other markets that will begin to announce commercial channel availability for Surface include: Austria, Belgium, Canada, Denmark, Finland, France, Germany, Ireland, Italy, Luxembourg, Netherlands, Norway, Portugal, Spain, Sweden and Switzerland.
UPDATE:
Softcat has said it is "delighted to have made the grade, especially as the opportunity for becoming a Surface reseller in the channel is so limited."
Says Ian Goodwin, Softcat's Microsoft business director: "This is a great opportunity to expand our current enterprise mobility offering whilst extending Microsoft's reach and market share."
According to Softcat, Microsoft's cautious distribution strategy has made it difficult for many consumers to obtain the tablets, and it anticipates an enthusiastic customer response.
The announcement follows Softcat's recently-announced Microsoft revenues for 2013. The reseller's overall Microsoft revenue across all licence types rose by 13 percent to £119.67m in the space of a year, propelling Softcat into second place in the overall Microsoft revenue rankings.
Stay up to date with the latest Channel industry news and analysis with our twice-weekly newsletter
Stay up to date with the latest Channel industry news and analysis with our twice-weekly newsletter
Thank you for signing up to Channel Pro. You will receive a verification email shortly.
There was a problem. Please refresh the page and try again.