Kelway joins Citrix elite
VAR in seventh heaven after joining elite group of Citrix partners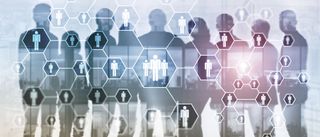 (Image credit: Shutterstock)
Kelway is celebrating after becoming only the seventh VAR to make the rank of Citrix (NASDAQ:CTXS) Platinum Solutions Advisor – the vendor's highest level of accreditation.
As a Citrix Platinum Solutions Advisor, Kelway has greater access to Citrix technical resources and pre-launch access to new product releases. Says Citrix director Kevin Bland: "Kelway has shown great initiative in grasping virtual computing as a concept important to the future of IT, which was ultimately integral to our decision to award the platinum status."
Kelway acquired private cloud specialist ISC last December, which achieved Citrix Platinum status in 2009. However, the accreditation was non-transferrable following the acquisition, and Kelway had to achieve its own Platinum partner status.
"In order to provide our clients with an unparalleled expert service, Kelway has achieved the highest levels of accreditation with all major infrastructure vendors," adds Phil Doye, CEO at Kelway. "Being named a Citrix Platinum Solutions Advisor is confirmation of our position at the forefront of emerging technologies including virtualisation, networking and Software-as-a-Service."
"All Citrix Platinum Solutions Advisors are required to have two Citrix Certified Integration Architects (CCIA), which is Citrix's highest level of individual technical accreditation. Kelway has seven CCIAs, more than any other Citrix partner in the UK," adds Andy Eccles, CTO at Kelway.
Kelway has achieved double digit revenue growth every year since 2003 and is forecasting organic growth of £55m for the 2010 – 2011 Financial Year.
Over the past two and a half years the firm has blazed a trail of acquisitions – in addition to ISC it has snapped up software asset management firm SAM Practice, enterprise VAR Repton Holdings and virtualisation specialist Panacea.
Stay up to date with the latest Channel industry news and analysis with our twice-weekly newsletter
Stay up to date with the latest Channel industry news and analysis with our twice-weekly newsletter
Thank you for signing up to Channel Pro. You will receive a verification email shortly.
There was a problem. Please refresh the page and try again.