Extreme Networks: We're a contender to Cisco
Post-acquisition, Extreme Networks unveils new company, portfolio and partner programme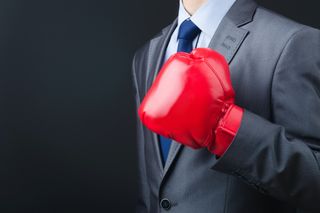 Networking vendor Extreme Networks (NASDAQ: EXTR) has revealed an aggressive channel recruitment campaign as part of a bid to grab market share from networking giants Cisco (NASDAQ:CSCO) and HP (NYSE:HPQ).
The San Jose-based firm revealed its plans as it approaches the first anniversary of its $180m acquisition of Enterasys Networks last November. The last twelve months have seen the firm work at breakneck speed to integrate the two companies' operations, resulting in a new channel programme rolled out this summer that unites its partners worldwide under one set of business terms.
Extreme says it is aggressively going after larger network integrators, adding that it's fielding advances from Cisco partners that are looking for an alternative to the market leader.
"Since we put Extreme and Enterasys together it seems like we're more interesting [to partners]," Theresa Caragol, Extreme's VP global channels & partners tells Channel Pro. "We've just had a big Cisco reseller come on board in the US. They said 'we need a number two and we're frustrated with some things.' They're now leading with Extreme in networking."
Extreme's recognition within the channel will have been bolstered by long-time Cisco channel exec Jeff White joining the company as its new chief revenue officer – Caragol confirms the vendor has received calls from Cisco partners off the back of White's departure.
As well as network integrators, the $620m vendor is targeting storage, datacentre and virtualisation specialists, particularly the likes of NetApp (NASDAQ:NTAP) and EMC (NYSE:EMC) resellers who want to develop their networking portfolio.
"35 percent of network business around the world gets done on back of storage and datacentre deals – it ends up getting fulfilled by storage resellers," explains Caragol.
However the exec maintains that a company the size of Extreme Networks can only compete against rivals such as Cisco and HP by "providing value that's different from the big guys".
In Extreme's case, she says, it's a commitment to its channel partners that "gives us the ability to make the partner will feel we're serious and they can trust us."
She explains: "There's not that conflict. That doesn't mean I wouldn't work for a company that doesn't have any direct business, because sometimes that's not reality, but you need to have a deliberate strategy. You have to be believable because two years later the only thing you'll have is your reputation."
She also highlights a generous rewards package the firm has introduced as part of the new partner programme: "They have to have a way to make a really good profit, or why would they change [from rival vendors]?" she asks.
Caragol cites upfront margins, rebates, MDF, sales initiatives and the ability for resellers to sell their own services as crucial to attracting channel partners to Extreme.
For example, in an effort to drive sales and encourage partners to grow their Extreme portfolio, the vendor has introduced a new rebate system for its top tier partners where if, for example, a Platinum partner increases the amount of business they do with Extreme (on products only) from $2m to $4m, Extreme pays them a 10 percent rebate on the $2m.
Building a profile
Caragol was speaking at the vendor's first EMEA and LATAM partner conference in Lisbon, where she highlighted the channel programme and new expanded technology portfolio to 400 regional partners.
Extreme CEO Chuck Berger also took to the stage to tell attendees: "We come out of this last quarter truly as one company: one partnering programme, one service programme, one ERP, one Salesforce and united towards our success. We can't have that success unless we have that great relationship with you. Right here, right now; it is our time."
High on the $620m company's to-do list is raising its industry profile in a market dominated by giants Cisco and HP.
Extreme Networks chief marketing officer, Vala Ashfar said it was important to be more visible: "We can't outspend the biggest company in our space. But do you know what we can do? We can outsmart them. We can out help them. We can out care them. We can out listen them. We can out execute. We can out promise. We can out work together."
Extreme UK
Earlier this year the vendor underwent a distribution review in the UK after ending up six disties post-acquisition. It settled on four firms to serve the UK market, all active in different areas of the market: Big Technology (datacentre), Westcon (Microsoft Lync), Mayflex (cabling) and Arrow ECS (storage).
Operating a 100 percent channel model in Europe, key Extreme resellers in the UK include Alternative Networks, Datrix, NETconnection Systems and LAN3.
Mahmood Chaudhri managing director at Extreme Network's partner, Datrix, believes the post-acquisition Extreme is now a contender in the networking arena. He tells Channel Pro. "As a legacy Enterasys partner stepping in to the 'new' Extreme, Datrix has found the management team, new channel programme, corporate vision and culture to be much more conducive to organisations such as Datrix."
Chaudri adds that the new partner programme is now more streamlined and easier to understand: "It better reflects the contribution a partner makes for investment in training, people and new technologies, together with joint marketing activities to help differentiate against competition and generate more pipeline business."
He goes as far as saying that Extreme poses a risk to the likes of HP and Cisco today. "Datrix has never found competing with HP and Cisco to be detrimental to winning new business. We regularly win business against HP and Cisco based on a combination of Extreme's solution flexibility, end-to-end product portfolio, price, support services and established customer base. The key differentiators have been single pane of glass NMS, NAC and Network Analytics, and I think these are going to be key moving forward."
Today 85 percent of Extreme's business worldwide focuses on the wired campus LAN – a $9bn industry – but Berger also cites opportunities in the wireless market, which analysts reckon is set to grow by 50 percent between 2014 – 2017 and in the datacentre through partnerships with the likes of Lenovo.
Says the CEO: "Not everybody knows who we are yet, but they will."
Stay up to date with the latest Channel industry news and analysis with our twice-weekly newsletter
Stay up to date with the latest Channel industry news and analysis with our twice-weekly newsletter
Thank you for signing up to Channel Pro. You will receive a verification email shortly.
There was a problem. Please refresh the page and try again.