Array Networks tries UK distribution second time around
Array Networks gives distribution another go with Nubeon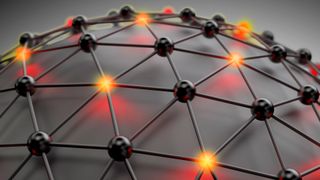 Application Delivery Controller vendor Array Networks has decided to try two-tier distribution in the UK again with value-added disti Nubeon. The vendor, whose first attempt at distribution with Wick Hill floundered in 2008, has grown rapidly in markets such as India and China with an aggressive price point.
Nubeon will support channel partners offering a range of pre and post sales services including product distribution, pricing support, technical training and information, and 24/7 first line support though its Matec Global managed services division. The vendor has only a handful of existing partners so far and Nubeon will sign up current and new resellers into Array Network's tiered Total Value Partner Programme.
It has also committed to deliver extensive training and sales support including lead generation and sharing, with the level of discount and marketing assistance dependent on the tier joined.
Explaining why it ended its relationship with Wick Hill, Rodolf Schmit, Array Networks' sales director, Europe and Africa says, "Wick Hill, like other major big distributors, wants an investment in people and finance in the form of marketing funds – this is a big amount of money. If you don't bring them committed revenue from what you're doing already, they are less keen to build the market from scratch." Schmit describes Nubeon as "hungry", has no competing products, and "understood the value" of the vendor.
Nick Maria, Nubeon's sales director firm feels the growth of cloud means that application delivery tools are a growing market: "Array boxes are competitive and in some cases will beat an F5 box," he adds.
Array Networks has also invested in a new partner portal which will provide resellers with access to deals and sales and technical support. The portal launches on July 1, 2011.
Stay up to date with the latest Channel industry news and analysis with our twice-weekly newsletter