Nutanix signs SDG and Kelway
Scalable compute and storage vendor targets EMEA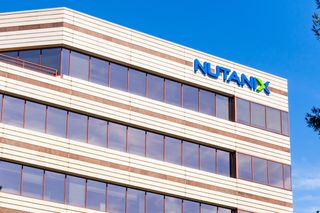 (Image credit: Shutterstock)
Nutanix, a provider of highly scalable compute and storage clustering technology, has signed a distribution agreement with SDG and recruited Kelway as its first UK partner.
The firm has also recruited Alan Campbell and Rob Tribe, both experienced channel managers with previous stints at EMC and VMware, to run its initial EMEA operation.
According to Dheeraj Pandey, CEO of Nutanix (pictured), the firm is growing rapidly and has done more business in its first two quarters than other high flying start-ups such as Riverbed and Palo Alto did in their first six quarters. "[We offer] a blended margin for server and storage and this is a better margin through convergence," he says.
The firm plans to go 100 percent channel in EMEA and has already signed up 50 US partners in the eight months since launch.
Each Nutanix node ships with four industry-standard x86 servers bundled with VMware's hypervisor in a 2U server appliance. Each node includes Fusion-io storage technology and the vendor recommends an Arista 10GbE for the top-of-rack switching to connect the cluster. However, Pandey says that the networking element is "agnostic" although it will be targeting Arista and Fusion-io partners as a natural fit for its expansion plans.
Each node offers virtualised storage, compute and networking and is managed as a single resource pool. Each node starts at around £20,000 with a typical deal consisting of three nodes and taking around two months to land from the first engagement. Pandey claims that the technology is between 40 to 60 percent less expensive than integrating standalone SANs with server and network virtualisation management tools.
Nutanix is aiming at the mid-market where Pandey believes that the arrival of cloud computing has weakened the need for big brands, "this is a market with no religion", he jests pointing out that there are now more "whiteboxes than branded servers" in the marketplace and that in his view, this trend will accelerate.
San Jose-based Nutanix was founded in 2009 by a team that help build enterprise-class scalable systems such as Google's File System and Oracle's Exadata.
Stay up to date with the latest Channel industry news and analysis with our twice-weekly newsletter
Stay up to date with the latest Channel industry news and analysis with our twice-weekly newsletter
Thank you for signing up to Channel Pro. You will receive a verification email shortly.
There was a problem. Please refresh the page and try again.