Pure Storage focuses on channel training
Pure Storage focuses on training up partners to take on legacy storage rivals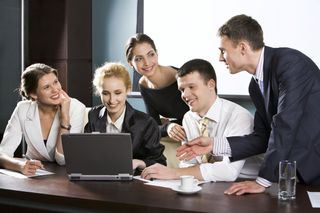 Pure Storage (NYSE:PSTG) says it is investing in training its channel partners on selling its Flash technology, it says as an alternative to its "overly costly" rivals.
Speaking to Channel Pro, Ben Savage, head of channels and alliances at Pure Storage, says education is an important part of the firm's sales process, both in the channel and with customers.
"Making sure partners understand how to position simplicity, transparency, superior manageability and innovation, is the only way we can help customers shift from the legacy of forklift upgrades and overly costly storage that they have been facing for years now from our competition," he says.
Savage says Pure's 'Evergreen Storage' model eliminates the three-to five-year rip-and-replace storage lifecycle. "It allows customers to deploy storage once, and upgrade it in-place," he asys.
"Traditionally when a customer buys a storage array, its replacement is just around the corner ready to render the current deployment obsolete. This usually means that to update their technology, customers foot the bill and have to endure hours of service interruptions or decreased performance during their forklift upgrades. We have changed this by allowing customers to invest in a platform that can non-disruptively have individual component upgrades to capacity and or performance whenever necessary."
Pure – which IPO'd earlier this month – says its focus also remains getting partners onto its Pure Storage Partner Programme (P3), to help them accelerate the deployment of all-flash storage worldwide.
"The P3 programme is designed to further enable our partners with the opportunity to develop their all-flash storage expertise, build practices around a next generation technology, and ultimately position them for new and increased business opportunities," says Savage.
The vendor now has four Platinum partners, since it introduced the accreditation five months ago – BT IT Services, Proact, Computacenter and Dimension Data.
Savage says that while Pure isn't on a recruitment drive for new VARs as it concentrates on helping its existing partners sell its portfolio, it is "always open to new partners should we feel they will provide real value to our customers."
Pure grew more than 300 percent for the 2015 fiscal year. It posted revenues of $159m for the six months ending July 2015, versus $59m the previous year.
Stay up to date with the latest Channel industry news and analysis with our twice-weekly newsletter
Christine has been a tech journalist for over 20 years, 10 of which she spent exclusively covering the IT Channel. From 2006-2009 she worked as the editor of Channel Business, before moving on to ChannelPro where she was editor and, latterly, senior editor.
Since 2016, she has been a freelance writer, editor, and copywriter and continues to cover the channel in addition to broader IT themes. Additionally, she provides media training explaining what the channel is and why it's important to businesses.
Stay up to date with the latest Channel industry news and analysis with our twice-weekly newsletter
Thank you for signing up to Channel Pro. You will receive a verification email shortly.
There was a problem. Please refresh the page and try again.