Channel Q&A: channelfusion founder Bruce Hockin
After tenures at equIP and Avnet, Bruce Hockin is now happy at the helm of his own venture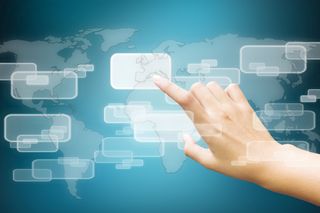 What has been your journey to founder of channelfusion?
When I have completed my degree in Nottingham in 1997, I was challenged with finding a job, let alone a career. I was interested in marketing, but so was everyone else with a degree, so I was advised to get into sales for a couple of years.
I had a keen interest in technology and that led me to my first role, as an internal account manager, with a small VAD called Norwood Adam, selling high performance server technology. That business saw quite a transformation during my tenure there, during which I was exposed to a lot of different technologies. My passion for B2B solutions and channels developed from this.
Eventually they were acquired and merged with a similarly focused security VAD called equIP where I joined as a major accounts manager. However, within one year they were also acquired and when all the directors left, to form two other small disties VADition and Cohort, I was asked to head up the strategy for the remaining organisation, and was put in charge of solutions, vendor acquisition and marketing. That business unit remained intact, even through a subsequent acquisition by Avnet, where I was eventually promoted to the Exec Team to drive their SolutionsPath strategy for the UK.
In partnership with Grant Reddin, I started channelfusion is 2013 because I wanted to get back to focusing on disruptive, emerging technology that allows for the creation of true value for both our vendors, channel partners and their customers. I wanted the ability to spin-on-a-dime and make the right choices based on what's in front of us. The biggest difference I've seen is the relationship with the partner. It's less about "My customer wants this, how cheap can you sell it to me?" and more about "That's a great idea; help me build more business around it."
What has been your best moment in business?
Our first customer order at channelfusion. I must admit we didn't celebrate it much; it was probably more of a relief. You can have all the partners and vendors you want nodding, and saying what a great job you are doing, but closing that first deal was a sense of validation. A new vendor with new technology, through a new partner – it was quite a win.
What was your biggest regret?
Not having the courage of my convictions to start out sooner. Though ultimately that may have not been my choice. As with most of these things it took the planets to align for it to become possible – new technologies, changes in the channel, investment opportunity, having people that share your vision and want to take that journey with you. But I do feel like I should have been doing this earlier.
What is the best business advice you have ever been given?
I've probably been given more good advice in the last 12 months, than in the last 12 years. A lot of customers like us and what we are about, they are rooting for us to succeed. We engage more often with the company owner and senior management, some of whom have been doing 'their thing' for much longer than we have, and with that comes the benefit of experience. Our partners have been great. The best bit of advice? Don't go too wide too quickly, focus on a handful of customers and make sure you create value and success in each of those engagements, the rest will look after itself.
Which company (other than yours) do you admire the most and why?
Well it's people, and companies, more than one single business. Ian Morris and Neil Ledger have set out a blueprint of what can be achieved with value-based distribution in the channel. They did it with equIP and VADition, and are now extending that model to a PAN EMEA level via Exclusive. They have been able to repeat success without reinventing their model, because it was pretty much right in the first place.
Which other CEO do you believe has done an outstanding job? Why?
I really like Elon Musk (a cliché answer perhaps, but at least not Richard Branson). To achieve what he has achieved (founded PayPal, Tesla CEO, SpaceX CEO, it's a long list!) in a relatively short business lifetime in nothing short of exceptional. It's just his vision and creativity, he's always looking for the next big thing – not the evolution, but the revolution. Some of his ideas are way out there (think Hyperloop), but you kind of get the impression he might just make them happen.
Keeping in the industry, Scott Dietzen at Pure Storage. Blimey that guy has balls. He's got some good technology, built a strong team and company culture. He's taking on the big guys and doesn't appear to fear anyone. In just five years, he's taken Pure to a $3bn valuation, not bad for a company whose sole product is one of many in a relatively congested, and currently, somewhat niche market. Will be interesting to see if/when they IPO and what their strategy is to take them to the next level.
What is the single biggest issue facing the channel in 2014 and beyond?
I think you'll be hard pressed to find anyone who doesn't think public cloud or XaaS (X-as-a-Service) will be the biggest catalyst for change within our industry. That change will create problems for some and will be a huge opportunity for others. It's not the be all and end all, but we will all have to adapt to profit from it in the long term.
What's next for channelfusion?
We need to keep doing what we're doing by consolidating the opportunity with existing vendors, scaling as they scale and continue to do the simple things well. As the market evolves, we will evolve with it. There's lots of technical innovation in storage currently and we will help our partners and their customers capitalise on this. We will continue to invest in services and develop the way we provide effective enablement for customer sales teams and look at better models for business development.
Stay up to date with the latest Channel industry news and analysis with our twice-weekly newsletter
Stay up to date with the latest Channel industry news and analysis with our twice-weekly newsletter
Thank you for signing up to Channel Pro. You will receive a verification email shortly.
There was a problem. Please refresh the page and try again.