Salesforce users suffer outage in EMEA
"Storage failure" to blame for customers' ten-hour blackout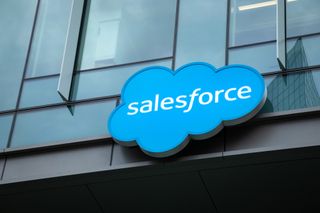 Salesforce customers endured a ten-hour outage in EMEA when one of its European instances went offline yesterday.
According to the SaaS CRM firm's status page, its EU2 instance went down at 15:03 on 2 March, leading to the instance being available in read-only mode. "End users will be able to view and report their data, but will not be able to add, edit, or delete data," engineers wrote.
"The Salesforce EU2 instance(s) is currently experiencing a service disruption. During a service disruption, end users are unable to access the service," the page said.
It wasn't until nearly 2am this morning before the problem was fixed. Salesforce engineers believed the problem resulted from a storage malfunction.
"We have determined that the issue was caused by a storage failure, which impacted communication to the storage tier," the status notice read.
The outage was over by 4am, when customers could use the service as normal.
"The Salesforce Technology Team has resolved the performance degradation issue on the EU2 instance(s). The problem was resolved as of 04:25 UTC. During this time, end users were able to access the service, however, some functionality within the service may not have been available or running at optimal performance," said the notice.
Salesforce has several instances in EMEA, so unless customers were tied to that particular instance, they would not have suffered greatly.
At the same time, it was noted that performance issues hit another instance in EMEA, EU5, that caused some customers to experience "slow performance or intermittent errors while searching for content". Salesforce said that the problem was caused by an application fault which affected one of the Search indexers.
"Action was taken to correct the application fault allowing search indexing to be restored," the firm said in a notice.
Stay up to date with the latest news and analysis from the world of cloud computing with our twice-weekly newsletter
Rene Millman is a freelance writer and broadcaster who covers cybersecurity, AI, IoT, and the cloud. He also works as a contributing analyst at GigaOm and has previously worked as an analyst for Gartner covering the infrastructure market. He has made numerous television appearances to give his views and expertise on technology trends and companies that affect and shape our lives. You can follow Rene Millman on Twitter.