Spitfire helps IT firms find voice
Spitfire urges resellers to see opportunities around voice; offers to ease the transition with new package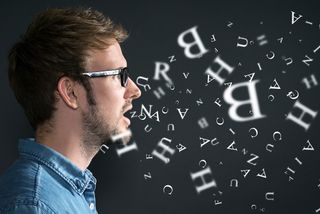 ISP and internet telephony service provider Spitfire is kicking off a campaign to help IT companies move into the voice market.
"Traditionally the voice and data markets have been very different," explains Nick Goodenough, partner service manager at Spitfire. "And while for a long time people have been talking about convergence, it surprised us how smaller IT companies have not yet moved into voice."
Goodenough argues IT firms may not realise how well-suited they are to offer VoIP in comparison to traditional voice resellers. "An awful lot have wanted to take on voice – hosted telephony, SIP trunks and so on – but they've partly lacked the knowhow and the confidence to go for it," he says.
Spitfire is just about the sign its 400th channel partner, and according to Goodenough, the firm has "got quite good at helping them move into voice."
He says: "Our partners are primarily data companies. They are extremely lucky as they have 80 percent of the skills already; they understand the internet and IP protocol and all that stuff. What they lack is the experience of how to implement voice. It's how you manage the customer and BT, how you ask the right questions of the customer to be able to install the correct solution. It is that aspect we're sorting out for them."
Spitfire is offering an 'end-to-end' solution, claiming the growth of unified communications (UC) has fuelled customer demand for one supplier to meet all their business communication needs.
"Our service isn't just the telephony aspect, it's the data side," says Goodenough, who adds the firm works "hand-in-hand" with its partners, offering free partner training and a support package that includes sending an engineer on site with the customer if required.
"The problem with IP telephony is that there are lots of different components – and our competitors only provide one or two aspects of it," he continues. "They might say to their resellers: 'Well, you can use us for this but you need to sort out a circuit yourself.' It's a recipe for disaster when something goes wrong somewhere, and no one can figure out who's responsible and who can solve it. But what we're doing is packaging IP telephony in an understandable way, and a way that's similar to traditional telephony."
Spitfire has also written a whitepaper targeted at resellers who are considering expanding their portfolio to provide converged voice and data connectivity.
Research shows that market demand for both SIP and hosted telephony is on the increase.
There are currently around 3.8m legacy digital phone lines (ISDN30e and ISDN2e channels) in the UK. These are quickly moving over to SIP Trunks (IP phone lines), with more than 757,000 trunks now live – up from 98,000 at the end of 2009.
With BT's legacy ISDN and analogue network based on the 1980's System Y and System X exchanges – which are getting increasingly difficult to maintain – and with strong cost and feature benefits of SIP trunks in comparison to ISDN, the argument for switching from to IP growing.
Meanwhile, Illume forecast 40 percent growth for hosted telephony during 2012. It claims there are now more than one million hosted extensions, and a very clear trend is developing around the move from traditional on-site telephone systems to hosted telephony.
Stay up to date with the latest Channel industry news and analysis with our twice-weekly newsletter
Christine has been a tech journalist for over 20 years, 10 of which she spent exclusively covering the IT Channel. From 2006-2009 she worked as the editor of Channel Business, before moving on to ChannelPro where she was editor and, latterly, senior editor.
Since 2016, she has been a freelance writer, editor, and copywriter and continues to cover the channel in addition to broader IT themes. Additionally, she provides media training explaining what the channel is and why it's important to businesses.