Alcatel-Lucent in channel convergence push
Converged Partner Programme offers additional product incentives and one standardised contract for UK partners.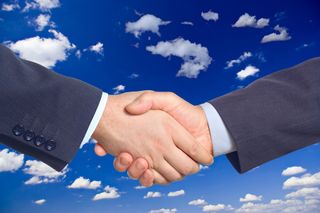 Alcatel-Lucent has revealed a new stripped-down partner programme that aims to make it easier for its UK resellers to access the vendor's portfolio of products.
The Converged Partner Programme (CPP) will provide partners with one standardised contract covering the entire enterprise product portfolio. It will also offer new incentives designed to help push sales growth in strategic areas such as data networking, as well as provide additional marketing tools and collateral for partners.
"CPP is an evolution of the previous partner programme. The previous contract had developed and grown over a number of years, so it included a series of add-ons, making it more complex. We've written the new converged programme from the bottom up, taking the opportunity to extend the one contract across all our solutions, and make it clearer and simpler," David Parker, VP for Alcatel-Lucent's enterprise activities, UK&I, told Channel Pro.
"The new standardised and shorter contract will make it easier for resellers in the UK and Ireland to do business with Alcatel-Lucent. It provides resellers with greater flexibility, allowing them to quickly add and remove products based on business demand. By making it simpler to take on converged solutions, we are enabling our business partners to easily diversify their portfolio and widen their addressable market," says Parker.
"The new contract also includes a simplified incentive programme in terms of training and accreditation. The levels of accreditation are now clearer and cover the entire enterprise portfolio, helping resellers to gain a competitive edge in this challenging marketplace," he adds.
Parker says the new contract provides both two-tier and single-tier partners with incentives across the vendor's product range and encourages more partners to commit to convergence, by providing them with benefits according to their level of commitment.
He explains: "Our simplified levels of accreditation classify those partners with one product specialisation as 'Certified', those with one advanced product specialisation as 'Expert' and those with three advanced product specialisations as well as a financial commitment to Alcatel-Lucent as 'Premium'. The aim is to enable more converged partners to be seen as business advisors to their customers, helping these end-users utilise technology to save money and make money."
Stay up to date with the latest Channel industry news and analysis with our twice-weekly newsletter
Stay up to date with the latest Channel industry news and analysis with our twice-weekly newsletter
Thank you for signing up to Channel Pro. You will receive a verification email shortly.
There was a problem. Please refresh the page and try again.