8X8 Solutions talks channel growth
Post-acquisition 8X8 Solutions on hunt for partners as it eyes cloud-based UC opportunity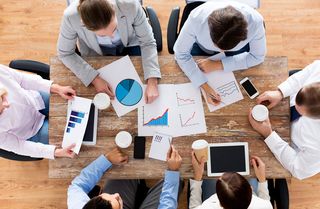 Cloud-based unified communications and collaboration vendor 8x8 Solutions is investing in a partner recruitment programme to grow its channel base following its formal launch into the UK earlier this year.
US-based 8X8 Inc. (NASDAQ:EGHT) acquired the UK's Voicenet Solutions in January 2014, which was then re-branded as 8x8 Solutions. The firm, which originally transferred around 400 partners over to the 8X8 partner programme, is now looking to sign up more partners from both the traditional voice arena and within the developing cloud market.
"Given the extra horsepower following the acquisition, we absolutely intend to grow the channel," Charles Aylwin, director, channel and public sector for 8x8 Solutions tells Channel Pro.
"We want to recruit more partners for the top of our pyramid. Those are partners who have experience of, or who are looking to get into the recurring revenue model, and have the sales capability to generate leads, and deliver on them. We will look at their track record, the ability to execute and their and reference-ability within the customer base."
Aylwin cites figures from Infonetics Research that estimate VoIP and UC services to grow from $68bn to $88bn by 2018, adding: "If you are a traditional CPE-based channel partner and you're seeing the cloud nibble away at your customers, you absolutely need to look at something which allows you to address that and move to an OPEX-based model."
"If you put your head in the sand, do what you've done for last twenty years, you'll go under – you have to embrace these things and build up that expertise and knowledge," agrees Barry Anns, group managing director of 8x8 Solutions' partner du Pré plc.
However, the vendor isn't looking to take on new partners wholesale, with 8X8 Solutions CEO Kevin Scott-Cowell warning "the worst thing you can do is take on too many partners."
"You get better results from focusing on your partners than spreading yourself too thin, and not getting your message across," he says, adding that the firm is recruiting internally to "use as a springboard to then go to channel."
8X8 has increased headcount by 30 percent this year, expanding its Aylesbury HQ and opening a London office. The vendor also stresses 8X8's focus on free training for partners, and in particular the 8x8 Solutions Academy which provides training on different aspects of a cloud-based UC business, as well as how best to use 8x8's partner portal to improve sales.
In February 8X8 Solutions announced George Best Belfast City Airport had replaced its traditional phone system with its business VoIP and cloud-based unified communications system, through local partner, Outsource Solutions.
Anns, meanwhile, says he is seeing more customer demand for hosted telephony: "There's been a shift in IT marketplace to cloud, and people want services they can opt in and opt out of. They want better technology but have a really flexible experience with that technology.
"Hosted telephony is driving the business, and we expect our relationship [with 8x8 Solutions] to grow and have more shared clients and give them and us greater opportunity."
Stay up to date with the latest Channel industry news and analysis with our twice-weekly newsletter
Stay up to date with the latest Channel industry news and analysis with our twice-weekly newsletter
Thank you for signing up to Channel Pro. You will receive a verification email shortly.
There was a problem. Please refresh the page and try again.