The channel should use tech to empower flexible working
With younger generations fuelling a change in work practices, organisations need to keep up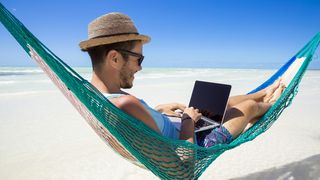 Businesses today are eroding the concept of the nine-to-five working day, and are increasingly allowing employees to adapt their hours in the way that best suits them and their clients' needs. This agile way of working is becoming more popular because it offers multiple advantages, both for the worker and their company.
The employee who works flexibly has complete freedom to organise their day, which gives them the ability to balance work and personal life properly. This benefit is one of the most highly appreciated by today's employees, often more so than salaries. While most appreciate agile working and covet the benefits, it's true that this trend actually first surfaced when millennials arrived in the workplace - and has since been driven by new and upcoming generations.
Younger workers have expectations, working styles and ambitions that are significantly different from older demographics. They're empowered by technology and the internet, which has made them accustomed to working remotely - on laptops, phones and tablets - with flexible schedules. These new habits must be supported by technologies that empower flexible and bring-your-own-device (BYOD) policies, and this presents a huge opportunity for the channel.
Thinking smaller for workplace innovation
In practice, however, we find that those who are in the early part of their career actually like coming to a workplace, where they can socialise with colleagues and learn hands-on. Flexible working really comes into its own when organisations can offer choice, and allows individuals to balance personal and professional commitments.
This may include flexibility for parents who return to the workplace, for example, after taking parental leave - or even remote working if the washing machine needs to be repaired. It's an approach that's very much appreciated by workers, and is rewarded by greater loyalty and staff retention.
The channel is ideally positioned to empower today's businesses with a full range of unified communications technologies - from video to voice and content management - that breaks down the physical barriers of remote and flexible working.
The opportunity lies in identifying the right platforms to cover the increasing variety of business needs within an organisation, and not to forget the important role for traditional communications and collaboration technology.
One of these main areas is huddle rooms. These smaller spaces must be equipped with the right collaboration tools, and may also present a useful 'Trojan Horse' to open opportunities to introduce even more successful systems.
Conventional meeting rooms typically host presentations or large-scale, board-level meetings, so they tend to have installed systems in place to facilitate them on a daily basis. In contrast, a huddle room is more spontaneous by nature, so you won't find a full room system installed, rather mobile, easy-to-use systems that can enhance close collaboration in small teams.
Connected huddle rooms allow people to work in an agile manner, because they empower employees to meet impromptu and as quickly as needed, without the rigidity of booked meeting rooms. This is extremely important because flexible working does not just mean working at home -- it can mean moving around the office or across a shared workspace, without being restricted by fixed technology.
Huddle rooms are not a replacement for all other meeting rooms, but the natural response to a need that has not yet been met; to collaborate in a natural format that fosters creativity regardless of your company's size.
Make the most of BYOD
People want to be able to sit and collaborate naturally, at any time that inspiration strikes. The key here is to make offices feel less like offices and more like workspaces. The equipment that huddle rooms require is smaller and more flexible. Big installations, such as immersive video conferencing systems., are still in demand, but they serve a different business purpose.
We often see larger organisations install both types of systems, because bigger installations and huddle rooms are not mutually exclusive, and could open new revenue opportunities within both fresh and existing customer sites. Moreover, mobile options such as apps and headsets are essential for those who want to be able to get things done 'on-the-go'. This brings us to another key feature of collaboration technology: allowing BYOD.
It's common for people to join a meeting on their way to work, most likely with their mobile phone and a pair of headphones. Plus, they won't want their meeting to be disrupted just because they've arrived at their workplace.
Fortunately, best-in-class unified communications technology makes it possible for anyone to walk into their place of work and easily continue their meeting from any device, without disruption by simply swiping to transfer the collaboration or content straight into a meeting or huddle room system.
One major aspect that shouldn't be forgotten is that all collaboration technology should be able to support a wide range of popular software used today in the enterprise, from Skype for Business to Zoom, easily integrating into current infrastructures.
The adoption of cloud-based video conferencing platforms is certainly on the rise, and the opportunity for the channel lies in bringing multiple products to the enterprise with endpoints that deliver the best possible experience. In doing so, the channel can make it easy for people to communicate face-to-face with the applications and devices they use every day.
Paul Dunne is EMEA channels at Poly
Stay up to date with the latest Channel industry news and analysis with our twice-weekly newsletter
Stay up to date with the latest Channel industry news and analysis with our twice-weekly newsletter
Thank you for signing up to Channel Pro. You will receive a verification email shortly.
There was a problem. Please refresh the page and try again.