Meru Networks in partner cull
Wireless vendor Meru Networks to reduce EMEA channel from 1000+ resellers to 500 by January 2014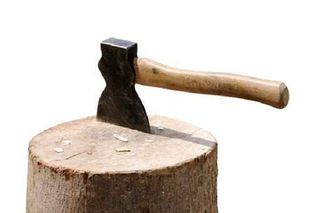 Wireless vendor Meru Networks (NASDAQ:MERU) is to lose 500 of its EMEA partners in order to cultivate more "exclusive" relationships with its sales channel.
"We are pairing down – or pruning – our channel," confirms Gary Abad, Meru's VP of channel sales. "We have well over 1000 resellers today in EMEA and we're going to purge around 500 of those."
He tells Channel Pro: "I want my partners to make money, so there's a certain amount of exclusivity I want them to have. You're not going to create a personal relationship with that many resellers, so why have that many?"
He continues: "We want smarter partners; we want partners with a very high Meru IQ…Our philosophy is, if you're going to have this pervasive, mission-critical wireless network, not only do you need to architecture, you need the management tools, and all the services around it to make it work. The partner is the one that can provide that."
Abad adds that the firm – which has a strong presence in the education sector – isn't a volume business because Meru's portfolio of 'high-end' wireless architecture naturally lends itself to "a smaller number of bigger deals."
He says: "We do hard wireless installations, in harder environments. We are very select. We aren't the low-cost provider. If you want to hang a couple of APs, put wireless in the lobby, that's not necessarily Meru's market. We are the higher-density, high performing wireless provider – so obviously the market's much smaller."
The firm has already started the cull, and aims to have reached its final tally of partners by the end of January 2014.
Resellers will be judged on a combination of sales and their investment in Meru. "We look at what we're doing together – co-marketing, co-engagement, etc." says Abad.
In return, says the exec, "We're trying to give them more collateral, resources, marketing platforms and programmes that they can leverage."
"Going with fewer strategic partners allows us to focus our marketing resources and have raised the amount of funding we're bring into co-marketing with our partners, not only with MDF but to help our partners market to specific verticals," adds Frederick Harris, Meru's director of channel marketing.
Distribution
In the UK Meru is being aided in the process by distributors Siracom, Westcon and Zycko. According to Abad, reducing partner numbers helps the disties "to know where to focus their time and energy."
"With the introduction of 802.11ac it is a natural time to consider which channel partners are skilled and committed to the cause," Zycko CEO David Galton-Fenzi, tells Channel Pro.
"We are seeing very solid growth with Meru; its high performance in enterprise and high density opportunities in combination with maximising the benefits of 802.11ac is proving a relevant proposition to CTOs, and of course the reality is that those channel partners helping to drive that growth will get full support from Zycko and Meru Networks alike."
The new wireless standard 802.11ac will be a tipping point for many businesses, with wireless now being seen as a "deal breaker" for installations, according to Jason Green, MD of Meru Gold partner, Building Zones.
"It's been a little bit of a slog; convincing people that wireless is a primary source of connectivity…but now that 802.11ac is here, we're seeing a real shift in peoples' expectations of wireless and what they want to do with it."
Stay up to date with the latest Channel industry news and analysis with our twice-weekly newsletter
Christine has been a tech journalist for over 20 years, 10 of which she spent exclusively covering the IT Channel. From 2006-2009 she worked as the editor of Channel Business, before moving on to ChannelPro where she was editor and, latterly, senior editor.
Since 2016, she has been a freelance writer, editor, and copywriter and continues to cover the channel in addition to broader IT themes. Additionally, she provides media training explaining what the channel is and why it's important to businesses.
Stay up to date with the latest Channel industry news and analysis with our twice-weekly newsletter
Thank you for signing up to Channel Pro. You will receive a verification email shortly.
There was a problem. Please refresh the page and try again.