Windows 7 vs Ubuntu 10.04
Is Linux finally ready for the mainstream? Barry Collins pits Ubuntu against Windows to find out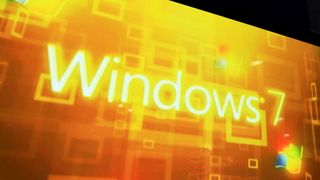 Linux's fight to dislodge Windows as the people's desktop operating system of choice has been a long, sometimes bitter and ultimately unsuccessful one.
Despite the bombastic predictions of open-source advocates, and a short-lived spell as the default netbook operating system, Linux remains at the very margins of mainstream computing. Even among PC Pro's technically literate readership, only 4% are running a Linux OS, according to the visitor stats for this website.
However, something rather extraordinary is happening in the Linux world. Amid all the distros that have come and gone over the years, one finally has the potential, the momentum and the commercial backing to at least challenge the Windows hegemony.
Ubuntu 10.04 is the most mature, user-friendly and feature-packed Linux desktop OS to date. From the Wubi installer – which installs the operating system with the ease of a regular Windows app – to the built-in music store, online backup service and comprehensive driver support, Ubuntu 10.04 has the unmistakable demeanour of a mainstream OS. It even looks nice.
But is it good enough to outflank Microsoft's magnificent return to form, Windows 7? We're going to pit the two operating systems against one another in a series of tests, examining their usability, features, performance, mobility, business aptitude and more. We'll score both operating systems on each of our tests, and we'll tot up the scores and deliver our conclusion on the merits of each. Let the battle commence.
Windows 7 vs Ubuntu 10.04: Usability
Right from the point of installation, Ubuntu 10.04 dispels many of the traditional concerns about Linux's usability. One of the damning accusations frequently thrown at Linux is that it's too much fuss to install, especially on a PC with an existing Windows installation. That's palpably untrue with Ubuntu's Wubi installer.
This little program installs the Ubuntu OS with the ease and simplicity of any Windows app. Wubi doesn't create a separate hard disk partition; instead it sets aside a user-determined chunk of hard disk space for the OS, creating a standalone disk image. When you restart your PC, you simply choose which operating system to boot into, just like a conventional dual-boot system.
Using Wubi, it took between ten and 30 minutes to install Ubuntu 10.04 on our three test PCs, which is notably faster than a Windows 7 install (although strangely, our most well-specced laptop was the one that took the longest). Those wishing to go the whole hog and install the OS on a separate hard disk partition can burn an ISO to disc or a USB stick.
The smooth experience continues once the OS is installed. The necessary drivers are either loaded or offered automatically, we had no problems with either wired or Wi-Fi internet connections, and were up and running almost instantly.
Ubuntu 10.04 ships with Firefox 3.6 and a host of other preinstalled applications. These are all easily accessible from the Applications menu and neatly sorted into relevant categories, such as Internet and Office.
However, cracks start to appear when you venture beyond the preinstalled apps. Applications featured in Ubuntu's extensive Software Centre usually install without issue, but when we attempted to install Adobe AIR (to allow us to run our favourite Twitter client, TweetDeck) we hit a barrier, and had to search Google for help.
On one of the many helpful Ubuntu forums, we discovered that we had to download the BIN installation file, then venture into Ubuntu's equivalent of the command line – dubbed Terminal – and enter a couple of lines of code to start the installation. Hardly a user-friendly experience, and an unwanted throwback to the days of Windows 3.1.
Matters became worse when we instinctively unticked the box to put a TweetDeck icon on our desktop during installation, and then couldn't find the software in the Applications menu the next time we went to use it (there's no Windows-like option to search for apps by keyword). Only after a little help from one of PC Pro's Real World contributors did we locate it in an obscure folder.
Workspaces
Whereas Windows 7 has a single desktop screen, Ubuntu has several, known as Workspaces. These allow you to run different types of app in different screens. You might have one Workspace with your web browser and email client running, another showing office apps, another games. Switching between workspaces is merely a matter of clicking on a thumbnail in the bottom right of the screen or using a keyboard shortcut.
When you have only a handful of apps running, there's no real advantage to Workspaces over switching between different apps on the Windows 7 taskbar. However, it does come into its own when you're running more than half a dozen active windows, making it easier to switch quickly between a web browser and a spreadsheet, for example.
That said, there are a number of things about the Windows 7 desktop that we miss in Ubuntu. You don't realise how valuable time-saving features such as Jumplists and pinning apps to the taskbar are until they're not there. The Windows muscle memory is hard to shake off, too: we constantly found ourselves butting windows to the top of the screen to maximise them, only to realise that's a Windows-only shortcut.
There are also some bizarre inconsistencies in the design of Ubuntu apps. All the preinstalled apps have the Close, Maximise and Minimise buttons in the top left-hand corner of the window. Yet, others – such as the Linux version of Google Chrome – adopt the Windows convention of placing them in the top right. The blame may lie at the feet of the app designers for failing to adhere to the style guide, but it makes for a choppy user experience.
However, despite its foibles and inconsistencies, Ubuntu 10.04 remains an intuitive and largely enjoyable user experience. And with Ubuntu founder Mark Shuttleworth stating his ambition of one day matching Apple in terms of UI design, we anticipate that it may close the gap even further on Windows in subsequent releases.
Ubuntu: 7/10
Impressively easy to get going and we love Workspaces, but avoidable issues begin to emerge after a while.
Windows: 9/10
Features such as Jumplists and Start menu search offer a layer of sophistication Ubuntu can't yet match.
Windows 7 vs Ubuntu 10.04: Entertainment and bundled apps
Bundling apps has landed Microsoft in a fair share of trouble over the years, but a selection of preinstalled software is essential in a modern OS. Ubuntu 10.04 certainly doesn't disappoint on this front: it bundles a generous starter pack of apps in an OS that's still lightweight enough to burn to a single CD.
Firefox 3.6 gives Ubuntu an instant leg-up over Windows 7 and the sluggish Internet Explorer 8. Ubuntu users won't have to go through the Windows browser ballot upon setup, either.
When it comes to entertainment, Ubuntu's Rhythmbox Music Player gives Windows Media Player a run for its money. It seamlessly retrieves track names and artwork for albums ripped to hard disk, and provides access to the neatly organised Ubuntu One online music store, which offers DRM-free MP3 albums in association with 7digital. Compare that with Microsoft's failure to provide a decent MP3 download store. A straightforward podcast manager and Last.FM integration ease Rhythmbox ahead of Windows Media Player, although you'll need to download the MP3 plugins before first use.
DVD playback was nowhere near as smooth. We inserted a commercial DVD into the drive and a promising AutoPlay-style dialog box popped up, asking if we wanted to use the preinstalled Movie Player to watch it, but when the app opened we were confronted with a message saying we didn't have permission to access the disc.
A quick search on the Ubuntu forums revealed we needed to "check with your local laws" and then install the libdvdcss2 package, but even then Movie Player complained it didn't have the right codecs, and its automatic search for the right software failed to bear fruit. Instead, we took the advice of forum users and installed VLC Player, but it's far from the pop-in-and-play experience you get with Windows Media Player.
While we're on the subject of home entertainment, Ubuntu has nothing to match the swish appeal of Windows Media Center.
Photo editing isn't especially well catered for, either. The F-Spot Photo Manager software is clunky and basic. While Windows 7 doesn't bundle a photo editor as such, Windows Live Photo – an optional download – is far superior. Nevertheless, we'd replace both F-Spot and Windows Live Photo with Google Picasa, which is available for free download on both platforms.
Office software
Ubuntu has four OpenOffice 3.2 apps preinstalled: Writer, Calc (spreadsheet), Impress (presentations) and Drawing. While OpenOffice lacks the polish of Office 2010, not to mention a few basic features – no on-screen word count in Writer, for example – it's indisputably capable when it comes to day-to-day tasks. We've largely written this feature in OpenOffice, because the Ubuntu installation allows you to access files stored on the host Windows PC, meaning we could seamlessly switch between Word and Writer depending on which OS we'd booted into at the time.
Until recently, that would have given Ubuntu a huge advantage over Windows 7, which only shipped with the rather lacklustre WordPad. Now many new PCs come with Office 2010 Starter, which includes fully functional versions of Word and Excel, albeit with some advanced features removed and an advertising sidebar included. Those buying Windows off the shelf are still left without any meaningful office software, however.
The real gem in the Ubuntu line-up, though, is Evolution, the open-source answer to Outlook. It's equally at home with webmail or Exchange-based email accounts, and setup was easy. It drags in Contacts and Calendar entries seamlessly, and includes many of Outlook's advanced features, such as rules, customisable signatures and multiple calendars. It's by no means perfect, but it's light years ahead of Windows Live Mail.
Software store
Ubuntu takes full advantage of the iPhone-led thirst for "apps" with its own Software Centre, which is easily accessible from the Applications tab.
This claims to contain more than 30,000 apps, and the dozen or so apps we tested all downloaded seamlessly with a single click before installing themselves in the appropriate category under Ubuntu's Applications menu. We're also fans of Ubuntu One synchronisation, a "personal cloud" with 2GB of free storage, which integrates into the Ubuntu shell.
Given the current vogue for app stores, it's surprising Microsoft hasn't attempted something similar. It certainly makes it easier to serendipitously find an app you've never heard of before.
Ubuntu: 8/10
A wide and useful selection of preinstalled apps, let down only by grouchy DVD playback and abject photo-editing software.
Windows: 6/10
Although seamless when dealing with basics such as DVD and MP3 playback, Windows bundled apps look comparatively thin.
Windows 7 vs Ubuntu 10.04: Performance and mobility
On the face of it, there's little to choose between the system requirements of both OSes. Ubuntu claims to run on PCs with 1GHz processors, 512MB of RAM and 5GB of hard disk space. Windows 7 is more demanding, requiring a 1GHz processor, 1GB of RAM and 16GB of hard disk space for the 32-bit version of the OS, as well as a DirectX 9 graphics card.
We installed Ubuntu 10.04 on a six-year-old VAIO laptop with a 1.6GHz Pentium M processor and 1GB of RAM, and it ran perfectly well. What's more, Ubuntu booted and was ready to work within 45 seconds on the ageing hardware – faster than the machine's original Windows XP operating system was ever ready for action. It was impressively responsive in day-to-day use, too.
But how do they compare on modern hardware? On an HP laptop with a dual-core Pentium T4300 2.1GHz processor and 4GB of RAM, Windows 7 was ready for action in 36 seconds, while Ubuntu was booted and ready to go in 32 seconds, and that includes the time it took us to enter the obligatory password.
When it comes to file transfers, there's nothing to choose between the two OSes. We copied a 3GB file from a USB hard disk to the desktop of both using the same laptop, and Windows 7 was just a second quicker on average. There was virtually no difference in the time it took to copy the 3GB file from one part of the hard disk to the other.
What about on the road? Ubuntu 10.04's default power saving is pretty aggressive when running on battery, darkening the screen after only a few seconds of inactivity, and failing to return it to its original brightness when you resume typing. This is easily tweaked by ticking on the battery icon, but we found we had to switch off screen dimming completely to reach a workable level.
Our light-use battery test failed to split the two OSes either. Windows 7 lasted 4hrs 3mins on our test laptop, while Ubuntu ran for 3hrs 59 mins.
Ubuntu: 9/10
Ubuntu's ability to run on the most parsimonious of hardware and its Windows-equalling performance give it the edge.
Windows: 8/10
Windows 7 is less of a resource-hog than its predecessor, but it can't quite match Ubuntu's ability to run on practically anything.
Windows 7 vs Ubuntu 10.04: Drivers and compatibility
"Nothing works with Linux" is another of the myths that Ubuntu 10.04 lays to bed, but does it match the near-seamless Windows 7 experience?
We didn't have any internal hardware problems on our three Ubuntu PCs. It offered to install the Nvidia graphics driver on our Dell M1330 laptop, instantly correcting display issues straight after installation, and our dual-monitor setup required only a modicum of driver tweaking.
[pquote]Keyboards, mice, external hard disks, USB flash drives and digital cameras all mounted without fuss or need of a reboo[/pquote]
Keyboards, mice, external hard disks, USB flash drives and digital cameras all mounted without fuss or need of a reboot. USB and networked printers were also installed without downloading any Linux-specific drivers. We simply picked our model name from the considerable list and the operating system did the rest. Click here for a full list of Ubuntu-compatible printers.
However, we did hit some brick walls. Ubuntu correctly identified and mounted our iPhone 3GS, but there's no Linux version of iTunes, and although some people have apparently managed to run iTunes via the WINE emulator, we were confronted with an immovable black screen every time we attempted to boot iTunes this way. Without iTunes, there's no way of self-activating an iPhone or upgrading the device's firmware.
Ubuntu failed to recognise any of the three USB mobile broadband dongles we inserted in our laptop, and our search for drivers culminated in a series of long-winded workarounds. A Creative Zen MP3 player was recognised, and its contents displayed in the Rhythmbox music player, but every time we tried to play a song stored on the device the application crashed. Meanwhile, a Fujitsu ScanSnap S1300 scanner wasn't recognised and an all-in-one scanner driver failed to bring it to life.
For near-guaranteed device compatibility, the only real choice is Windows. That said, most devices we tested with Ubuntu worked flawlessly, and in some cases proved easier to install than Windows.
Ubuntu: 7/10
Handled most devices with aplomb and ran flawlessly on three different PCs, but still some way short of universal compatibility.
Windows: 9/10
Despite the odd post-launch wobble - especially with scanners - Windows 7 driver issues are mercifully rare.
Windows 7 vs Ubuntu 10.04: business
Linux may be tried and trusted when it comes to running business servers, but Windows remains an overwhelming favourite on the desktop.
So is there anything in Ubuntu 10.04 that could sway professional users? We had very few problems running Ubuntu in a corporate environment: Exchange email could be comfortably retrieved via Evolution, the OS hunted down our networked HP printer and installed the necessary drivers, and we could swap files with networked PCs.
For many business users, however, the inability to run Microsoft Office might be a showstopper. OpenOffice is perfectly competent, but there are still compatibility issues with Microsoft document formats, and Evolution lacks advanced Outlook features such as the ability to check colleagues' diaries when arranging meetings, for example. Yet, even this can be overcome using the WINE Windows emulator, which we used to run all the Microsoft Office 2010 apps without quibble.
The most convincing business case for Ubuntu 10.04 is its cost: you can't argue with free. And as PC Pro's contributing editor Kevin Partner pointed out in a recent blog post, Ubuntu's lightweight system requirements mean you could even save money on hardware. Certainly for any employees that perform most of their duties via a web browser, there's little reason to pay extra for Windows licences.
However, there are many business instances where Windows (or Mac OS X) remains an imperative. Adobe's lack of Linux support for products such as Photoshop or InDesign makes it far more difficult for design professionals to migrate, while web apps built specifically for Internet Explorer will be out of bounds.
Support costs also have to be taken into account. Will IT staff have to be retrained to support Linux desktops? Is it possible to apply the company's security procedures across Ubuntu desktops? Will staff need retraining to cope with this new interface? All of these factors must be carefully evaluated before an Ubuntu migration, especially in medium- to large-sized firms.
But for lone professionals or small firms, the business case for Ubuntu has never been stronger.
Ubuntu: 7/10
Seamless network integration and a free licence make Ubuntu a strong contender if app compatibility isn't a problem.
Windows: 9/10
Windows' sheer ubiquity and familiarity make it the safe choice for business users, despite licence and additional security costs.
Windows 7 vs Ubuntu 10.04: FINAL SCORES
Our overall scores show a narrow victory for Windows 7. Does that mean we urge you to remain firmly entrenched in the Windows camp? Most certainly not.
While the occasional need to resort to a command line interface, the odd glitch, and the incomplete support for popular pieces of hardware such as the iPhone make it difficult to recommend Ubuntu 10.04 as an outright Windows replacement on your main home PC, we'd have no hesitation in endorsing it for dual-boot or secondary PCs.
One member of the PC Pro team has installed Ubuntu alongside Windows on his home laptop so his children can surf the web without the risk of them wreaking havoc with rogue downloads on the main OS. It's also an ideal way to breathe new life into an old PC without having to go through the rigmarole of a Windows install, with its serial numbers, online activation and tardy setup.
Ubuntu also has money-saving potential for businesses that have PCs acting as little more than web terminals, provided staff are open-minded enough not to be deterred by an unusual interface and as long as the business doesn't rely on Windows-only apps.
What gives us most hope, though, is the maturity of the Ubuntu OS and its rate of progress. With services such as the Ubuntu One online synchronisation and the Ubuntu One music store, Ubuntu has integrated services into its OS that are optional extras in Windows. And with a new version of Ubuntu never more than six months away, more new features are just around the corner.
Ubuntu is clearly an operating system on the rise. If we repeat this feature in a year's time, will it have closed the gap? We wouldn't bet against it.
Stay up to date with the latest Channel industry news and analysis with our twice-weekly newsletter
Stay up to date with the latest Channel industry news and analysis with our twice-weekly newsletter
Thank you for signing up to Channel Pro. You will receive a verification email shortly.
There was a problem. Please refresh the page and try again.