Widespread network sharing touted as the means to spread 5G across the UK
It's 2019 and some parts of rural Britain still remain unconnected to fully-functional mobile internet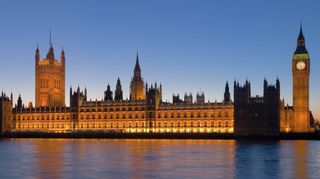 (Image credit: Photo by DAVID ILIFF. License: CC-BY-SA 3.0)
Widespread spectrum sharing between operators will solve the barriers that potentially hamper the maximum deployment of 5G across the UK.
That's according to experts speaking at a Westminster eForum focused on the UK's 5G landscape, who have suggested that co-operation between operators would help bring the next generation of mobile broadband to Britain's rural areas.
It's no secret that the interests of telcos looking to deploy sites and the landowners blocking them from doing so are inherently misaligned. The nation demands better coverage but landowners don't want to give up their land to allow infrastructure to be deployed.
This presents an issue that affects only a small portion of the country. About 90% of the UK receives 'good' network coverage, but pressure is mounting on the government, particularly on the Department of Media, Culture and Sport (DCMS), to overcome these challenges and transform the country into a world-leading network provider.
"We have to put the days of looking down at your screen and seeing no signal behind us," said Melissa Giordano, deputy director of mobile infrastructure and spectrum at the DCMS. She went on to say that the government wants every part of the UK to enjoy the economic benefits that mobile connectivity can provide.
Giordano said that the government's goal was to get 95% of the UK to a 'good' connectivity level; 'good' meaning the DCMS's standard of network coverage whereby users can receive good service from at least one network operator.
Fielding a question from Baroness Neville-Rolfe who asked if the 95% goal is good enough, Giordano simply replied: "I think it has to be". She said it's not as easy for the UK as it for a city such as Bratislava, a city which Baroness Neville-Rolfe cited for having a famously effective, city-wide and free Wi-Fi service.
"One of these days it would be great to say that we could get to absolutely 100% [coverage] across the whole of the UK. We've got a heck of a lot of mountains and a heck of a lot of beautiful countryside so it is truly difficult to deploy good infrastructure," said Neville-Rolfe.
"I was in Italy recently talking with the Italian government and Italian regulators on the way that they tackle coverage. Much like the UK, Italy is surrounded by water and they've got some islands too, so the challenges are really similar."
From here, the talk surrounding rural Britain continued, with experts from major telcos such as EE and Vodafone to leading university researchers, offering their own take on the state of affairs. One commonality emerged though, which was the agreement that network operators must start sharing spectrum in order to achieve better network coverage.
Despite the glaring conflicts of interest that would arise as a result of network sharing between rival operators, experts seemed confident that big companies would reach a compromise on the matter and ultimately strike deals that could economically benefit both their businesses and the country's population.
"There has to be a full collaboration between the network operators," said Graham Payne, CEO Digital Colony's UK digital infrastructure platform.
"[Network] sharing is important and will happen," said Wassim Chourbaji, senior vice-president for public policy and government affairs at Qualcomm's EMEA region. "One of the key elements is to not talk about sharing in generic terms, we need to look at use cases and what we're trying to achieve and enable."
There are many business models being thrown about, with Chris Watson, head of technology, media and communications group at CMS, eluding to there being more than ten, many of which "aren't conducive to 5G rollout".
"The old regulatory paradigm of competing providers has run its time, network sharing is the way forward," added Payne.
Mansoor Harif, CTO at Ofcom, spoke on the topic of spectrum sharing and how it is a big part of Ofcom's vision for the future of 5G rollout in the country, and it's not a new idea either. Ofcom's recently released 'Enabling 5G in the UK' report went into more detail about the advantages of spectrum sharing on the consumer and operator levels.
"Sharing of physical sites not only cuts costs, it also means that fewer mobile masts are needed," the report read. "On the other hand, however, competition at the network level also provides important benefits including greater possibility for innovation and competition to provide good coverage.
"As well as sharing masts, providers may also share the radio equipment on the masts and/or the backhaul from the masts. As with physical infrastructure sharing, this can lower costs, subject to guarding against detriment to competition.
"On the other hand, it is also possible that sharing arrangements may not be extended further as a result of 5G. This could be because 5G often requires more and bigger antennas on a mobile mast, making sharing less practical, or MNOs may choose to follow different network strategies, for instance, if they have very different spectrum holdings or want to pursue different network deployment strategies."
Despite 5G not actually really being here yet, policymakers and experts are already looking forward to the sustainability of the network and how they can reach the maximum amount of Britons possible.
Whether operators agree to spectrum sharing has yet to be seen, but the forward-thinking will be welcome news to those in the most rural and unconnected corners of the country.
Get the ITPro. daily newsletter
Receive our latest news, industry updates, featured resources and more. Sign up today to receive our FREE report on AI cyber crime & security - newly updated for 2023.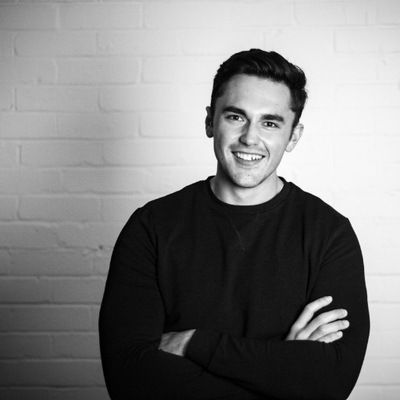 Connor Jones has been at the forefront of global cyber security news coverage for the past few years, breaking developments on major stories such as LockBit's ransomware attack on Royal Mail International, and many others. He has also made sporadic appearances on the ITPro Podcast discussing topics from home desk setups all the way to hacking systems using prosthetic limbs. He has a master's degree in Magazine Journalism from the University of Sheffield, and has previously written for the likes of Red Bull Esports and UNILAD tech during his career that started in 2015.