TechUK: A "disorderly" Brexit would harm tech sector
Trade body calls for access to skills and 'bespoke' free trade agreement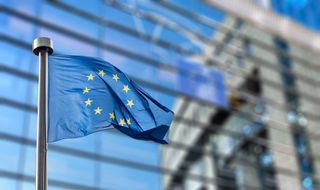 On the day that the Supreme Court upheld Parliament's right to vote on implementing Article 50, techUK also outlined its priorities for the UK government's Brexit negotiations.
The technology industry trade body, which represents around 850 large and small tech companies, called for a "realistic and robust plan" post-Brexit that protects digital sectors of the UK economy.
In particular, it called for a smooth transition from exiting the single market to establish a free trade agreement with the EU, as well as continued access to international skills.
It listed the priorities shortly after this morning's Supreme Court vote, which emerged 8-3 in favour of preventing Theresa May's government from invoking Article 50 without an Act of Parliament.
Pinsent Masons warned the ruling would cause uncertainty for businesses. "Now that approval is needed in both the Commons and the Lords a major constitutional debate will be triggered. This casts doubt over the reality of the March timetable being met if the debate ping pongs between both Houses," Guy Lougher, head of Pinsent Masons' Brexit advisory group, said.
"In the meantime, businesses should prepare for the range of potential risks and opportunities that Brexit could bring, whilst avoiding premature decisions should Article 50 be invoked some time down the line."
TechUK warned that Britain's tech businesses are some of its biggest exporters, and thus vulnerable to a hard Brexit that cuts off the UK's access to skills and the single market.
Citing research it commissioned from economic consultancy Frontier Economics, based largely on ONS data, techUK said the technology sector contributes 24% of the UK's total exports and three million jobs.
Jacqueline de Rojas, techUK president and UK & Ireland MD of Sage, said: "There is no sector more dynamic, more innovative, more resilient than tech, but that doesn't make it immune to Brexit."
TechUK CEO Julian David added: "The government needs to be realistic about the impact of Brexit on the UK's digital sectors. It is manageable but it needs to be managed. A disorderly Brexit would be highly disruptive."
In its priorities for May's Brexit negotiations, techUK called on the government to recognise the "strategic importance" of digital businesses and stressed such organisations need to be able to plan ahead to make investment decisions.
The government should also work with the industry to understand what it needs from a free trade agreement, with about half of tech exports landing in EU countries, according to the body.
CEO David said: "These businesses are highly dependent upon the single market - they need regulatory continuity and negotiated access in key areas. A bespoke free trade agreement is the best vehicle for that. But there will need to be a comprehensive transitional deal. A full free trade agreement will take several years to implement."
The government's negotiators should also come up with a "credible plan" for the UK to retain access to foreign workers, tech UK said, with 18% of its three million workers being born outside the UK.
TechUK and Frontier Economics' report found that 45% of employment growth in digital sectors came through foreign-born workers from 2009 to 2015.
Lastly, techUK called for a robust legal framework for data transfers outside of the UK, with the EU-US Privacy Shield agreement no longer applying to Britain upon Brexit taking effect.
"This needs to be achieved before the UK leaves the European Union to ensure that businesses have a robust legal basis on which to transfer personal data between the UK and the EU from the day that the UK leaves the EU," the body said.
Get the ITPro. daily newsletter
Receive our latest news, industry updates, featured resources and more. Sign up today to receive our FREE report on AI cyber crime & security - newly updated for 2023.
Get the ITPro. daily newsletter
Receive our latest news, industry updates, featured resources and more. Sign up today to receive our FREE report on AI cyber crime & security - newly updated for 2023.
Thank you for signing up to ITPro.. You will receive a verification email shortly.
There was a problem. Please refresh the page and try again.