Decade-old vulnerability found in globally popular office phone
Avaya's VOIP phones are used by 90% of Fortune 100 companies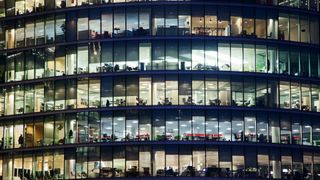 A decade-old vulnerability has been found in the firmware of an Avaya desk phone used by the world's leading businesses.
The exploit could allow a hacker to perform a remote code execution (RCE) attack on the affected device providing they had access to the network to which the Avaya phone was connected.
Researchers were able to take over the normal operation of the phone, exfiltrate audio from the speakerphone and potentially bug the phone too.
The flaw actually sits in the phone's open source software, a fault that was first discovered in 2009 and has now been found once again in the Avaya 9600 series IP Deskphone by McAfee's Advanced Threat Research Team.
"We were able to find the presence of an RCE vulnerability in a piece of open source software that Avaya likely copied and modified 10 years ago, and then failed to apply subsequent security patches to," said McAfee senior security researcher Philippe Laulheret.
Avaya is the second largest voice over IP (VOIP) provider in the world behind Cisco and has an install base covering 90% of Fortune 100 companies, according to figures sourced by McAfee.
This is a classic case of unattended legacy technology coming back to bite businesses, according to Raj Samani, chief scientist and McAfee fellow.
"Legacy code and technical debt can be found everywhere in our increasingly connected world; if left unpaid, the resulting 'interest' can be detrimental," said Samani.
"Technology is only as secure as the weakest link in the chain, and this can many times be a device you might not expect," he added. "This highlights the importance of staying on top of network monitoring: if connected devices are talking with each other when they are not supposed to, this should raise red flags."
In Avaya's security advisory, published in July, it recommended all of its customers to deploy industry best practices such as implementing firewalls, ACLs, physical security and appropriate access restrictions until a fix was released.
"In this case, with a minimal hardware investment and free software, we were able to uncover a critical bug that remained out-of-sight for more than a decade," said Laulheret. "Avaya was prompt to fix the problem and the threat this bug poses is now mitigated, but it is important to realise this is not an isolated case and many devices across multiple industries still run legacy code more than a decade old."
McAfee urges companies that use the phone to check the model and its firmware to ensure they're not affected - the Avaya 9600 series IP Deskphone is the affected model but it also supports two different software stacks. Only the H.323 stack is affected as opposed to the SIP stack which is also compatible.
Get the ITPro. daily newsletter
Receive our latest news, industry updates, featured resources and more. Sign up today to receive our FREE report on AI cyber crime & security - newly updated for 2023.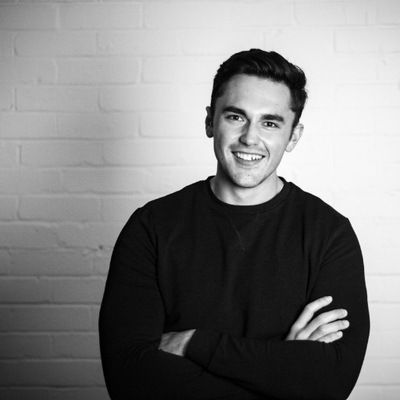 Connor Jones has been at the forefront of global cyber security news coverage for the past few years, breaking developments on major stories such as LockBit's ransomware attack on Royal Mail International, and many others. He has also made sporadic appearances on the ITPro Podcast discussing topics from home desk setups all the way to hacking systems using prosthetic limbs. He has a master's degree in Magazine Journalism from the University of Sheffield, and has previously written for the likes of Red Bull Esports and UNILAD tech during his career that started in 2015.