The Compromise Crisis
Can you really choose between web, email or data security? Box or SaaS? It's no secret that modern threats are converging and a significant portion of data loss occurs via targeted web and email attacks. So why is it that many organisations manage multiple different security technologies? How do you find the middle ground on security?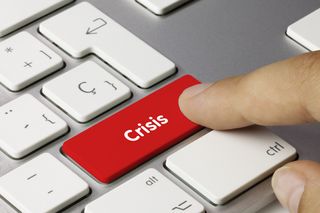 Where there is opportunity to do business, there is opportunity for cybercrime. The proliferation of information held and shared electronically proves rich pickings for aggressive fast moving security threats. Businesses or particular verticals are now actively highly targeted in spear fishing attacks for specific information, and the campaign can hit across email, the internet and data theft in one campaign.
In February, for example, the Websense Research Labs discovered a new Trojan specifically targeting UK government and military employees. Thousands of emails, allegedly from the National Intelligence Council, encouraged recipients to download a document from a Web page that looked trustworthy. This contained a Zeus bot with rootkit capabilities to download more malicious files on to the victim's computer that would steal banking information and even prevent antivirus updates.
Whole picture
With this real life example, it's obvious how crucial it is to protect all channels with a security solution that studies the whole picture. The email in this instance was in itself not dangerous – but the web link it contained needed further scrutiny. Before anyone even opened the email, would your security have recognised the URL that led to a malicious payload?
Legacy solutions don't talk to each other and this leaves businesses unable to deal with these sophisticated blended threats that can easily dodge stand-alone applications. Modern threats require coordinated management.
Today's threats
However, many security vendors still only supply legacy point solutions which often fail to recognise the threats; much less manage effectively given multiple policy, detection engine and reporting frameworks. Reputation-based methods and URL filtering lacks the speed and agility to identify threats linked to dynamic content or attacks on legitimate websites. The holes left by these point based security solutions can be, and are, exploited by cybercriminals. To put it bluntly, legacy point solutions were designed to protect against yesterday's threats. Today's threats need unified content security.
When you look at the challenges faced by organisations in the real world, there are a lot of security choices to consider and they all have an impact on the success of a company. The explosion of Web 2.0 properties and cloud computing has opened up a new world in terms of creating, sharing and managing information for businesses. We are seeing a new generation of faster, nimbler and ultra responsive 'borderless' companies. Staying competitive, staying secure and staying within budget are all high priorities for a successful business.
On the face of it, it might seem cost effective to keep with what you've already got, but overlapping products, multiple vendors and redundant management and reporting systems actually drive up ownership costs while reducing ROI. Software, hardware and infrastructure investments add further layers of cost and complexity and the resulting eclectic mix of security presents integration challenges.
Organisations need trusted channel partners to work with them to ensure they receive solutions that provide maximum security protection, across all their properties and at a minimum Total Cost of Ownership (TCO).
Modern enterprises
Channel partners must now cater to a modern enterprise network, a network that extends far beyond a single location; it must also encompass branch offices and mobile workers and security technology must address this challenge. Companies can now choose a mix of SaaS and on- premise that best suits their needs so that security is seamless as an employee moves about the office or around the globe. This changing environment means the channel must look to provide hybrid solutions. Technology is needed that can integrate both cloud-based and on-premise (software or appliance) delivery platforms with equal effectiveness. The solution to this problem is once again - unified content security.
Unified content security allows businesses to manage risk without hindering legitimate business operations. Such a system understands the role that 'context' plays in the security decision-making process; it reaches across multiple communication channels, content categories, and usage scenarios to recognise potential security threats. It covers both external and internal security threats, preventing the loss or misuse of business data just as effectively as it stops traditional malware or perimeter security attacks.
No compromise
Such a solution provides the management, policy definition, and reporting tools that businesses rely upon to maintain control and to maximise the returns on IT security investments. This kind of technology also does a much better job of managing blended web, email and data security risks. If a unified security solution is brought in, it will provide a set of robust and far-reaching threat assessment and intelligence tools.
So when it comes down to it, there is no need to compromise after all. By employing a unified security solution a business will get real-time protection against blended and emerging threats, it can side step the cost and complexity of point security solutions, gain enhanced regulatory compliance capabilities, and enjoy the ability to enable new, web-based communication and collaboration technologies safely.
Stay up to date with the latest Channel industry news and analysis with our twice-weekly newsletter
Stay up to date with the latest Channel industry news and analysis with our twice-weekly newsletter
Thank you for signing up to Channel Pro. You will receive a verification email shortly.
There was a problem. Please refresh the page and try again.