Imation gets set for Windows To Go
Imation targets potential $600m market through the channel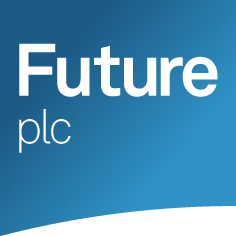 Storage and security vendor Imation (NYSE:IMN) believes its channel-centric model and enhanced security will help partners to capitalise on the burgeoning 'Windows to Go' market.
The technology, which was licensed to third party vendors by Microsoft (NASDAQ:MSFT) last October, is a fully manageable corporate Windows 8 workspace on a specially configured, bootable USB drive. The system aids an effective a 'Bring your own PC' policy as any USB3-equipped PC can now run a self-contained Windows 7 or 8 environment that leaves behind no user data after the stick is removed. Microsoft is targeting larger enterprises as the Windows installation is covered by its Enterprise licensing within its Software Assurance (SA) programme.
According to Vinod Chamdal, EMEA sales director of channel, Imation has around 50 partners selling its IronKey products with Windows To Go support.
Although there are five rival vendors licensed to offer the portable PC platform, Chamdal claims Imation is "the only vendor to offer a full encrypted and FIPS level 3 solution," which he believes appeals particularly to organisations within regulated industries like financial services and government.
Imation is currently distributing through Wick Hill and specialist memory distribution specialist Simms International. Chamdal believes the duo is suited to the role but admits it would like to recruit an additional 10 to 15 more "Microsoft-focused" partners.
The firm currently has proof of concepts with several large enterprises in the UK through partners including Computacenter, Kelway and Dimension Data, but the channel exec admits the market is still immature. According to estimates from Microsoft around $38m of Windows To Go products were sold worldwide in the nine months since launch, with the vendor estimating the market's worth at $600m annually by 2016.
The market is still wide open and Chamdal says its position is to push all deals through the channel without exception: "Going direct is the fastest way to kill the channel," he says, adding that even if Microsoft's estimates are optimistic, there are numerous deals coming in with the potential for some particularly large enterprise deals.
Channel Pro comment
Microsoft has been showcasing the technology at its recent developer and partner conferences, and although the market is tiny when compared to overall Windows sales, the technology solves a distinct problem for enterprises that need to roll out new operating system versions without a full scale migration project.
The other rivals in the Windows To Go hardware market include Western Digital and Kingston Technologies, so it is not a one horse race. However, Imation's FIPS security credentials do give it an edge, as does the management platform offered by IronKey with features such as remote audit and wipe. The unit has been approved by for use by NATO and the US Military, which is a good endorsement.
The technology is only really applicable for larger enterprises but at roughly £180 for 32GB WTG device, a 1000 user rollout is a major chunk of change and the healthy double digit margin is not to be sneezed at.
Whether the whole Windows to Go'is actually a good long-term solution is debatable as a basic Google Android-based tablet with open source encryption tools is potentially a much more useful device for roughly the same price.
Stay up to date with the latest Channel industry news and analysis with our twice-weekly newsletter
Stay up to date with the latest Channel industry news and analysis with our twice-weekly newsletter
Thank you for signing up to Channel Pro. You will receive a verification email shortly.
There was a problem. Please refresh the page and try again.