Centrify unveils managed services programme
New MSP programme and product enhancements help partners offer cloud identity to customers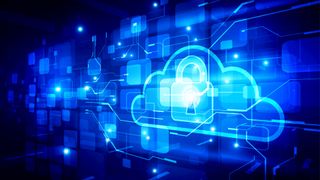 Unified identity management vendor Centrify has launched an MSP channel programme, as well as a series of MSP-specific product enhancements to its Cloud Identity offerings.
The vendor says solution providers of all sizes can use Centrify's Identity-as-a-Service (IDaaS) technology to address their customers' needs for single sign-on (SSO) to SaaS apps such as Office 365, multi-factor authentication (MFA), user provisioning, enterprise mobility management (EMM), and VPN-less access to on-premises applications such as Sharepoint.
"MSPs have historically provided remote monitoring and security management for on-premises PCs, servers, apps and network devices, but as their customers migrate to mobile and the cloud their clients' IT management challenges are fundamentally changing as identity becomes the new perimeter," said Gary Taggart, senior VP of sales at Centrify.
"With specific MSP product enhancements to Centrify's IDaaS offering and a new MSP-oriented channel programme, MSPs can now not only better secure their clients' expanding SaaS and mobile deployments, but also delight their clients' end users with single sign-on to thousands of SaaS applications such as Office 365, Google Apps, Concur and others."
The Centrify User Suite provides a single Active Directory or cloud-based login to corporate resources, including mobile devices, Macs and cloud apps. Centrify has improved its User Suite product to enable MSPs to offer an IDaaS product in a scalable way. MSPs can now use it to create private tenants for their customers, and can login and manage those tenants (including enabling/disabling tenants they have created), from a single pane of glass.
The firm says its new MSP programme augments its Centrify Channel Partner Network (CCPN). It says the subscription model widens the range of potential Centrify partners and creates a new revenue stream for existing partners who want to conduct some portion of their business as an MSP.
According to Taggart, the approach "is in stark contrast to other vendors in the Identity-as-a-Service market who primarily sell direct and often cut partners out of deals."
Stay up to date with the latest Channel industry news and analysis with our twice-weekly newsletter
Stay up to date with the latest Channel industry news and analysis with our twice-weekly newsletter
Thank you for signing up to Channel Pro. You will receive a verification email shortly.
There was a problem. Please refresh the page and try again.