Bell Micro dropped by RSA
Distributor "disappointed" by RSA decision to cease relationship, following pressure by parent company EMC.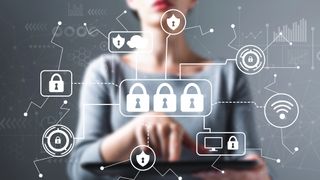 (Image credit: Shutterstock)
Security vendor RSA has dropped Bell Micro from its line-up of UK distribution partners.
Bell Micro officially revealed the news today, as it prepares to update its channel partners over the coming week.
RSA informed Bell Micro in the middle of August that it would no longer be using the firm to distribute its security products in the UK. The relationship will officially cease on October 31. This leaves only specialist security distributors Sphinx and ComputerLinks in place in the UK.
Ed Callacher, director Security & Networking, Bell Micro told Channel Pro: ""We're obviously really disappointed by the decision by RSA, as we have done a good job with RSA in growing their business in the UK."
Callacher attributes the decision to pressure from parent company EMC which insisted that RSA to reduce the number of its distribution partners around the world to no more than two in each geography. "It was requested it make the changes a year ago – and RSA put it off as long as it could," he says. "RSA UK wouldn't have made the decision if it had the choice, as we were doing a good job."
Callacher thinks the vendor felt that by going back into a specialist security model it will allow it to consolidate its position. However he says that RSA admitted it would slow their growth within the market.
Callacher thinks that being dropped will affect the take-up of RSA's new Data Loss Prevention products in the market. He explains: "Going with ComputerLinks and Sphinx, RSA has gone back to a specialist security distributor model. This limits taking security into the big storage customers and big SIs. They need a wider base of partners for these products. Bell Micro has a large existing customer base with a lot of other technologies.
"With the Data Loss Prevention product, the traction in that market is going to be traditional resellers and VARs who have done storage integration with end users," he adds.
Callacher says Bell Micro is adopting a "business as usual" approach following the announcement. "The loss of RSA provides an opportunity to speak to other vendors in same technology space," he says. "We're disappointed but these things happen, and it's business as usual until October 31, and we have lot of other products continue to sell."
Stay up to date with the latest Channel industry news and analysis with our twice-weekly newsletter
Christine has been a tech journalist for over 20 years, 10 of which she spent exclusively covering the IT Channel. From 2006-2009 she worked as the editor of Channel Business, before moving on to ChannelPro where she was editor and, latterly, senior editor.
Since 2016, she has been a freelance writer, editor, and copywriter and continues to cover the channel in addition to broader IT themes. Additionally, she provides media training explaining what the channel is and why it's important to businesses.
Stay up to date with the latest Channel industry news and analysis with our twice-weekly newsletter
Thank you for signing up to Channel Pro. You will receive a verification email shortly.
There was a problem. Please refresh the page and try again.