Mobile security firm on Lookout for channel partners
Former Juniper VP David Helfer overseeing channel build for mobile security firm's new enterprise offering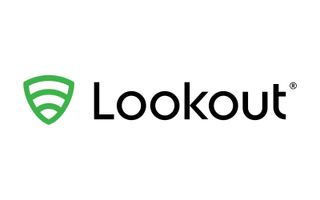 Juniper Networks' former worldwide VP for channels and commercial, David Helfer, has joined mobile security firm Lookout – and is on the hunt for partners to take its new enterprise solution to market in the UK.
San Francisco-based Lookout was formed in 2008 – the brainchild of two graduates with a passion for hacking wireless technology – and has enjoyed huge success with its consumer offering, boasting 50m+ customers through relationships with the likes of Deutsche Telekom, AT&T and T-Mobile and EE in the UK pre-installing the software on its phones.
Now, following a $150m round of private funding, the firm wants to replicate its consumer success in the enterprise, with a hundred percent channel model.
Lookout recruited Jim Dolce, a four-time founder and CEO (and also an ex-Juniper exec) in March to lead the charge into the enterprise, as well as former VP mobile technologies at Citrix, Aaron Cockerill as its new VP of enterprise product.
"It's a start-up that's not a start-up," Helfer tells Channel Pro, referring to the firm's established consumer customer base.
Lookout software works by continuously gathering the executable code from the 50m devices, analysing more than ten thousand new apps every day, and the mapping the defining characteristics of these apps on its mobile intelligence dataset.
"We then apply machine intelligence to these characteristics, allowing us to see connections, correlations, and relationships that simple signature, network behavioural analysis based systems routinely miss," says Cockerill. "It's these connections to known bad code, actors, behaviour, or other characteristics that allow us to predict that an app will be bad.
"In short, we are able to foresee malicious behaviour before it happens. We call this predictive security, and it's what makes Lookout truly different."
Helfer, who took up the role of Lookout's VP of worldwide channel development in September, believes Lookout is different because it isn't competing with Mobile Device Management (MDM) vendors like AirWatch or MobileIron: "It's not about MDM or managing the device; it's about security," he says, adding that the firm would like to partner with MDM companies instead.
The enterprise version of the software will be able to access the corporate network and offer the customer a view of their application estate via an MDM management console, through which Lookout is integrated. It can then notify both the network and the devices if malware is detected, and block network access.
Helfer says it's rare for a vendor to go with a partner-only sales model from say one in a SaaS environment.
Lookout is currently trialling the product with a handful of partners in the UK, and garnering their feedback before its official launch early in 2015. It is also in discussion with a distributor "with a security skill set", as the firm looks to scale rollout of the software, as well as developing a partner programme.
Stay up to date with the latest Channel industry news and analysis with our twice-weekly newsletter
Stay up to date with the latest Channel industry news and analysis with our twice-weekly newsletter
Thank you for signing up to Channel Pro. You will receive a verification email shortly.
There was a problem. Please refresh the page and try again.