McAfee outlines managed services push
McAfee's Spencer Starkey explains the reasons behind launching a dedicated MSP programme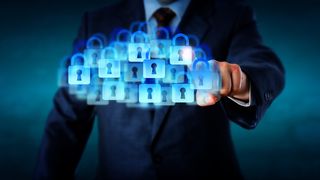 McAfee's UK & Ireland regional channel director has outlined the vendor's efforts to help security resellers transition towards a managed services model following the launch of its MSP channel programme last month.
Spencer Starkey says while the concept isn't new to McAfee, this is the first time the vendor has created a formal MSP engagement with the channel. "We've never been able to put a label on anything," he explains.
"But after a lot of discussion with partners, and a lot of discussion of how the MSS market works, we have been able to put together a programme that we believe is a solid programme."
Starkey claims McAfee has "had a lot of interest" from the partner community following the programme launch: "A lot of partners are unsure how they make that step. We've had different partners come to us as well when we launched the programme, not necessarily from our normal partner community – they more of an MSP than a security VAR," he says.
Starkey says he doesn't expect the MSP model to suit all of McAfee's resellers, which is why the vendor is running it as a separate programme to its main partner programme.
"It would unfair for us to force this on our existing partners, if they don't wish to do it," he says.
Starkey , who joined McAfee in June 2013 from Check Point, says he spent much of his first six months listening to partners and understanding how they view McAfee, and decided to ramp up communication between the vendor and its partners.
"When I came on board there was a good level of interaction with our channel, but I just observed that we hadn't gone that extra mile with our partners. We've got great profitability programmes in place but they probably hadn't been communicating [about] them in the best way."
Elsewhere Starkey says the vendor is taking a "staged approach" to its re-branding as Intel Security, and will "have no impact on our channel".
He adds: "We'll communicate any changes to partners as and when they arrive and keep them up to date."
Stay up to date with the latest Channel industry news and analysis with our twice-weekly newsletter
Stay up to date with the latest Channel industry news and analysis with our twice-weekly newsletter
Thank you for signing up to Channel Pro. You will receive a verification email shortly.
There was a problem. Please refresh the page and try again.