ESET challenges antivirus rivals
Antivirus software vendor ESET aims to be top three player by 2017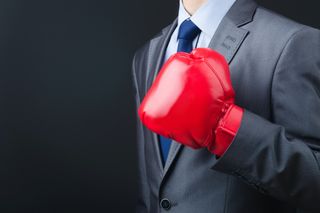 IT security vendor ESET has revealed a global push to become a top three antivirus company by 2017.
The firm has AV software market leaders Symantec and McAfee firmly in its sights following a directive from ESET HQ to ramp up market share, explains ESET UK's VP of sales & marketing, Quinton Watts.
"You need to be third in EMEA, so you need to be third in the UK," Watts tells Channel Pro.
Watts says engaging with the channel will be crucial to the success of the strategy. "The channel will form the backbone of what we do. We have to be channel-centric to do it, or leverage 200 people to be my sales team, which still doesn't make sense," he says.
ESET UK spent 2013 growing its channel base, adding an average of 36 new partners a month. It aims to increase this to 50 partners in 2014.
The Slovakian firm currently sits "in fifth or sixth" position in the UK, with Symantec, McAfee and Kaspersky Lab dominating the market. Watts then says ESET, Sophos and AVG are all of comparable size, based on revenue.
The exec does acknowledge, however, that Dixons dropping Kaspersky last year from its stores may help ESET gain ground.
"I'm under no illusion it'll be an easy fight," says Watts. "There's no new business in the AV market; you're always trying to win someone else's business."
90 percent of ESET UK's B2B sales go through the channel, mostly in the midmarket, although according to Watts, the firm is also making inroads at opposite ends of the market, in the enterprise and among very small business – which he claims is a neglected area.
As well as expanding its channel account management team, the exec says ESET is helping resellers win and retain business through a recently-added telemarketing service, buyout and corporate tender schemes and deal registration. The firm currently boasts a customer retention rate of 81 percent.
Elsewhere ESET UK is also working on an MSP platform but, according to Watts, "we haven't got it right yet; the way our resellers want it."
Stay up to date with the latest Channel industry news and analysis with our twice-weekly newsletter
Christine has been a tech journalist for over 20 years, 10 of which she spent exclusively covering the IT Channel. From 2006-2009 she worked as the editor of Channel Business, before moving on to ChannelPro where she was editor and, latterly, senior editor.
Since 2016, she has been a freelance writer, editor, and copywriter and continues to cover the channel in addition to broader IT themes. Additionally, she provides media training explaining what the channel is and why it's important to businesses.
Stay up to date with the latest Channel industry news and analysis with our twice-weekly newsletter
Thank you for signing up to Channel Pro. You will receive a verification email shortly.
There was a problem. Please refresh the page and try again.