Strong partnerships are essential for surviving the crowded security market
A united channel is needed to exploit the pressure of tougher compliance rules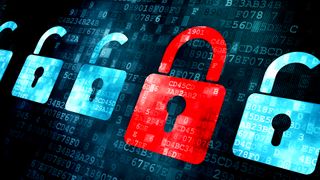 (Image credit: Shutterstock)
Even within the fast-growing technology sector, the cyber security market has gone from strength to strength in recent years thanks to a greater awareness of threats and increasing data protection regulations like the EU's GDPR. Gartner predicts that worldwide security spending will increase by eight percent this year, reaching $96 billion (£71.72 billion) by the end of 2018.
The ongoing growth in global security spending presents a huge opportunity for the channel, with an unparalleled chance to secure new prospects as well as enhancing existing customer relationships with advanced security solutions.
That said, this unprecedented market demand comes with extremely heavy competition, with security vendors around the world looking to carve a share of the market for themselves. This means that channel partners and security vendors must approach new prospects with a unified, organised strategy if they are to succeed. A relationship built on mutual trust between vendor and channel, and strengthened with creative new approaches, is essential for this success.
Trust and confidence
In the fast-moving security market, the channel needs to do its due diligence before signing on a new vendor to ensure the product fits well with their stack and network of customers and contacts. Vendors, likewise, need to ensure they are taking on partners who are a good fit for their product and market plans. Good partners with the right experience and contacts will deliver quick wins, while a bad fit can lead to lacklustre results.
A well-balanced stack of security products is especially valuable as many organisations are looking to significantly increase, or even completely replace, their security strategies to meet regulations such as PCI-DSS 3.2, ISO 27001 and the Cyber Essentials scheme. This presents an ideal opportunity for channel partners armed with a comprehensive array of data management and security solutions to close some major new business deals.
The vendor needs to ensure partners are thoroughly on board and demonstrate the value of the product and the market need it's filling. With the security market so crowded, they need to establish how it's a must-have, not just nice-to-have. In-depth training sessions and a high degree of technical and sales support from the vendor will help partners buy into the product and increase their chances of closing deals.
Aside from the practical side of things, business culture is also very important. Both sides need to be happy to work with each other and share a similar mindset. Vendors also need to understand the channel and the importance of being 100% committed to it to avoid accidentally stepping on their partners' toes or making more work for them.
Having a cohesive approach to selling is very important, and both sides need to work closely together on opportunities. Channel partners can take the vendor in with them for sales meetings and work as a team through the initial messaging, solution demos, and proof of concept. The vendor meanwhile will greatly appreciate knowing they can count on the support of their partner doing the heavy lifting alongside them such as filling in RFIs and RFPs, and defining the criteria for success in joint Proof of Concept (PoC) trials.
Rewarding relationships
For the vast majority of channel partners, sales margins are easily the single most important aspect of any vendor relationship. With this in mind, it's important that a vendor offers margins that will provide the appropriate reward for the work their partners put in.
That said, while profits are always going to be the main concern, it's also important to bring in some more personal aspects to the relationship. One such example is regular social selling events, which act as a great way of getting our partners and key decision makers in a room together in a more informal setting.
These can then be themed around fun social events such as film clubs, pub outings, and provide a nice opportunity to get to know partners and key decision makers while providing a nice bonus alongside financial rewards. For example, we also offer a bonus award for the partners who come up with the most inventive social selling ideas as a way of encouraging creativity.
With a strong working relationship and understanding of each other's objectives and practices, vendors and channel partners can create powerful alliances that are well placed to take advantage of the on-going boom in cyber security.
Jim Harvey is regional director, Europe, at Thycotic
Stay up to date with the latest Channel industry news and analysis with our twice-weekly newsletter
Stay up to date with the latest Channel industry news and analysis with our twice-weekly newsletter
Thank you for signing up to Channel Pro. You will receive a verification email shortly.
There was a problem. Please refresh the page and try again.