Tegile CEO rejects Nimble All-Flash threat
Storage vendor claims it stands above its competition due to feature set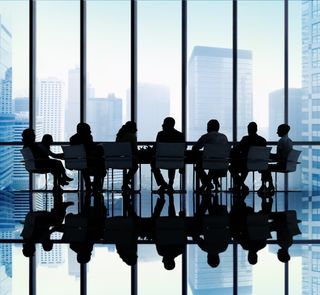 (Image credit: Shutterstock)
Flash storage vendor Tegile Systems has downplayed any potential threat to its business following the addition of an All-Flash array to Nimble Storage's hybrid Flash line-up.
Until recently, Tegile was the only player in the space that offered both hybrid and All-Flash systems. However Tegile's VP of EMEA, Paul Silver, says the vendor still has a number of features in its kitbag that differentiates it from the competition – in particular multi-protocol support across its range of products, which includes block and file, iSCSI, Fibre Channel, as well as NFS, CIFS & SMB 3.0.
"Flexibility is the message," says Silver. "Those other guys only support block-based protocol and when you choose one of them, that's what you stay with; you cannot change that. With us, it's infinitely variable, and you can do so any time."
"The difference between us and a Nimble [is] we can offer everything from an entry level system, all the way to large Flash systems, and scaling Flash up or down, based on the customers' workload," adds Tegile CEO, Rohit Kshetrapal, referring to Tegile's All-Flash, hybrid and multi-level Flash system, Intelliflash HD.
"Channel partners can talk about hybrid, about All-Flash, about very large capacity All-Flash systems or any combination; we can protect them in the future because we know we can expand the hybrid or Flash capacity independently on the same array, and we can adopt future protocols should the client want to go that way. The end user isn't boxed into a corner," says Silver.
Channel partners
There's apparently no love lost between the next generation storage rivals, with a 2015 Tegile blog going so far as to accuse Nimble of using "playground" tactics to win deals.
Tegile has 40 channel partners in the UK, of which 10 are 'tier one' partners that lead with the vendor in sales.
"This is not an over-distributed product," says Silver. "We're limiting the amount of people that are selling it rather than adopting a scorched earth policy of signing up everybody. That means there's opportunity for everyone."
Stay up to date with the latest Channel industry news and analysis with our twice-weekly newsletter
Christine has been a tech journalist for over 20 years, 10 of which she spent exclusively covering the IT Channel. From 2006-2009 she worked as the editor of Channel Business, before moving on to ChannelPro where she was editor and, latterly, senior editor.
Since 2016, she has been a freelance writer, editor, and copywriter and continues to cover the channel in addition to broader IT themes. Additionally, she provides media training explaining what the channel is and why it's important to businesses.