The IBM System/360 mainframe turns 50
As Big Blue's technology hits the big 5-0, industry watchers argue mainframes still have an important role to play today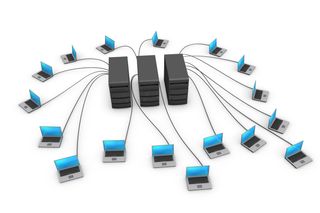 The most widely used IBM mainframe system celebrates its 50th anniversary today, and industry watchers are keen to stress the technology still has a role to play in modern IT.
The first IBM System/360 system was announced on 7 April 2014, with the numerical portion of its name designed to denote its role as an all round computing device.
Barrie Heptonstall, mainframe sales leader at IBM UK, said the technology has paved the way for innovations that many of us come into contact with everyday.
"Over the course of five decades, the descendants of the 360 - mainframe computers, like today's IBM zEnterprize - have made possible the creation of bar codes, ATMs, electronic stock trading, online travel reservations, weather modelling and countless other inventions that have changed the way the world works," explained Heptonstall.
The systems were considered revolutionary at the time because they were upgradeable, meaning users could plump for increasingly powerful processors or bigger systems as their businesses grew.
"System/360 was the first system of computers that worked together, so a small company could buy one and add power as it grew," said Heptonstall.
"Driven by the 360, the number of computers in the United States shot up from about 2,000 in the early 1960s to 190,000 by 1975."
Despite the technology's age, as the mainframe computing concept dates back to the 1950s, the systems are still used to power large numbers of transactions every day.
For example, industry estimates suggest mainframes are used to carry out around 34 trillion transactions every year.
It is also claimed 96 of the world's top 100 banks still use mainframes, along with 90 per cent of the world's largest insurance companies.
Despite this, numerous industry types have declared mainframes a dead technology in recent years, but Derek Britton, director of app management vendor Micros Focus, thinks they're wrong to write it off.
"[The mainframe's] high availability, reliability, security and performance continues to set it apart as the enterprise server of choice for major organisations," said Britton.
"However, IT is changing at a rapid pace and often change is confused with progress [and] the age of the mainframe is starting to work against it."
CIOs and their IT departments are coming under increasing pressure to demonstrate innovation, which means mainframe technologies can fall out of favour, Britton admits.
"The enduring, profound value of the applications and the peerless capabilities of the mainframe make any replacement strategy very high risk," he added.
"And with new, efficient, modernisation technologies available to them, CIOs can look to tackle backlog and innovation challenges together, without risk, while continuing to leverage the value of the core applications and the core mainframe technology that supports them."
Marcel den Hartog, EMEA principal for mainframe at CA Technologies, said there are many reasons why mainframes are still widely used today.
"Its huge resource management capabilities have helped incubate new technologies like virtualisation, resource management, high levels of security, and huge scalability.
"These have then cascaded down to wider industry trends like cloud, big data, mobility and the internet of things, all of which we're seeing grow in popularity today," he said.
"The mainframe continues to be a platform that provides the flexibility, scalability and security needed to meet these new service demands and business priorities, and IT's workhorse' is stronger, more advanced, and more relied-upon than ever before as a result."
A daily dose of IT news, reviews, features and insights, straight to your inbox!
Caroline Donnelly is the news and analysis editor of IT Pro and its sister site Cloud Pro, and covers general news, as well as the storage, security, public sector, cloud and Microsoft beats. Caroline has been a member of the IT Pro/Cloud Pro team since March 2012, and has previously worked as a reporter at several B2B publications, including UK channel magazine CRN, and as features writer for local weekly newspaper, The Slough and Windsor Observer. She studied Medical Biochemistry at the University of Leicester and completed a Postgraduate Diploma in Magazine Journalism at PMA Training in 2006.
A daily dose of IT news, reviews, features and insights, straight to your inbox!
Thank you for signing up to ITPro. You will receive a verification email shortly.
There was a problem. Please refresh the page and try again.