Samsung Galaxy S8 price, specs, release date & features: Samsung's Bixby voice assistant is not ready for launch
Bixby was meant to be ready for a spring launch but now looks like it will be released in the summer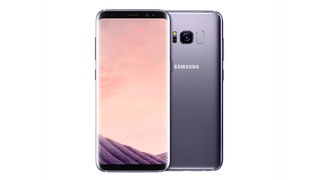 Samsung's smartphone launches are always highly anticipated events, but this year's Galaxy S8 launch is even more interesting. The company has a lot to prove with its newest product, as it's the first device to be launched since the exploding Galaxy Note 7 grabbed headlines last year.
Initial indications look very good; the S8 was well-received when it was initially unveiled, with the virtually edgeless screen and slim profile impressing critics and consumers alike. Here's everything we know about the device so far.
Read our review of the Samsung Galaxy S8 here
Picture credit: Samsung
Latest news
01/06/2017:Samsung's Bixby voice assistant is not ready for launch
Samsung's voice assistant Bixby will not be ready for its original release. The Wall Street Journal reported that the voice assistant won't be ready for release in the US until late June, as the software is having trouble fully understanding English.
Samsung will miss the spring release date of Bixby it announced in April and will instead aim for a summer release.
Bixby is meant to be one of the flagship features of the Galaxy S8, especially since it has a dedicated button on the side of the device to launch the assistant.
At launch, Bixby is meant to answer questions, plan out a user's day and interact with their device. Bixby is also meant to have image searching capabilities, where a user takes a picture and Bixby can identify what is in the image and suggest actions to take. If it's a landmark, for example, the AI might offer more information on it, or if it's a product it might suggest online shopping pages.
Currently the Bixby app is available without the voice assistant, where users can see calendar entries, reminders, health data and more onto one screen for easy access.
26/05/2017: The Samsung Galaxy S8's iris recognition system is hackable
The Chaos Computer Club (CCC) appears to have hacked the Galaxy S8 iris authentication service, despite Samsung's focus on biometric security.
The S8 offers both the standard fingerprint reader as well as iris scanning technology as security options for its users. Samsung promises that the Galaxy S8's iris scanner offers "airtight security", explaining that "the patterns in your irises are unique to you and are virtually impossible to replicate".
Unless, that is, you have access to a digital camera, a printer, and a contact lens, like the hackers at CCC. A video demonstrates CCC's simple method of tricking the iris scanner by printing a photo of the user taken with a digital camera on night-shot mode and then placing a contact lens on top of the photo to imitate the curvature of a real eye.
IT Proasked Samsung if it will patch the feature in time for the S8's official release, but it doesn't seem likely - the company said it doesn't consider the facial recognition unlock to be a security capability.
A spokesperson said: "The Galaxy S8 provides various levels of biometric authentication, with the highest level of authentication from the iris scanner and fingerprint reader. In addition, the Galaxy S8 provides users with multiple options to unlock their phones through both biometric security options, and convenient options such as swipe and facial recognition.
"It is important to reiterate that facial recognition, while convenient, can only be used for opening your Galaxy S8 and currently cannot be used to authenticate access to Samsung Pay or Secure Folder.
Current page: Samsung Galaxy S8 price, specs, release date & features: Samsung's Bixby voice assistant is not ready for launch
Next Page
A daily dose of IT news, reviews, features and insights, straight to your inbox!
Zach Marzouk is a staff writer for IT Pro, Cloud Pro, and Channel Pro where he writes news articles and in-depth feature pieces primarily focused on Asia Pacific and the US. Aside from covering topics like security, privacy, worker rights, and startups, he also contributes to the IT Pro podcast and IT Pro 20/20.
After studying an undergraduate degree in Arabic and Spanish at the University of Leeds, Zach completed a journalism internship at The Argentina Independent in Buenos Aires where he wrote about the country's history, politics, and technology.
He then joined IT Pro in 2017 where he was introduced to the world of B2B technology as a junior staff writer, before he returned to Argentina in 2018, working in communications and as a copywriter. In 2021, he made his way back to IT Pro as a staff writer during the pandemic.
Contact him at zach.marzouk@futurenet.com or find Zach's thoughts (and more) on Twitter @ZachMarzouk
A daily dose of IT news, reviews, features and insights, straight to your inbox!
Thank you for signing up to ITPro. You will receive a verification email shortly.
There was a problem. Please refresh the page and try again.