ConnectWise to ramp up European business
US firm looks to increase international business by 150%; responds to Kaseya customer claims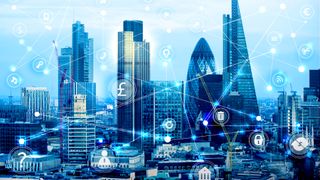 (Image credit: Shutterstock)
Business management software vendor ConnectWise has revealed ambitious plans for expansion in Europe, with the UK at the forefront of the push.
The Tampa, Florida-based firm opened a UK office in London in 2014, with co-founder, and now president and managing director of ConnectWise's international business, David Bellini, moving over this year to oversee the operation.
The goal, he tells Channel Pro, is to increase ConnectWise's international revenues from 20 to 50 percent – although he doesn't provide a timeframe in which to hit the target.
"We think a software company should be at least 50 percent off North American soil," he comments.
"We recognise that this is an area we've been under-exposed on. We recognise it's a very healthy area, particularly your elections you just had are very pro-business. It's the perfect climate economically for business expansion."
The company currently has around 600 customers in the UK, comprising IT providers and MSPs. It employees 30 people at its London office, with room for double that figure.
ConnectWise is also planning a European version of its annual customer event, IT Nation, for Barcelona in 2016.
Taking Kaseya customers?
ConnectWise acquired remote monitoring and management (RMM) vendor LabTech in 2010, quoting and proposal vendor Quosal in 2011, and remote connect vendor ScreenConnect earlier this year. It announced at the event in Orlando last month that it plans to bring LabTech, Quosal and ScreenConnect technologies onto a single user interface.
In August Kaseya CEO Fred Voccola said LabTech was falsely claiming to have taken 500 of Kaseya's customers in the US. However, ConnectWise chief revenue officer, Adam Slutskin, responded by insisting that not only has the firm taken Kaseya customers, but the figure is closer to 1000.
While the waters are somewhat muddied by the definition of a paying customer, Bellini claims the figures come from Kaseya customers that no longer receive ongoing support.
"Over the years, ConnectWise has taken on new customers that had previously been using other IT systems management software providers," he says. "While some of ConnectWise's partners were still being billed by their previous providers, they had fully transitioned to our platform and were working with ConnectWise to accelerate their business."
Stay up to date with the latest Channel industry news and analysis with our twice-weekly newsletter
Stay up to date with the latest Channel industry news and analysis with our twice-weekly newsletter
Thank you for signing up to Channel Pro. You will receive a verification email shortly.
There was a problem. Please refresh the page and try again.