Sage: We're committed to growing channel sales
Sage talks need to simplify relationship with channel and move to cloud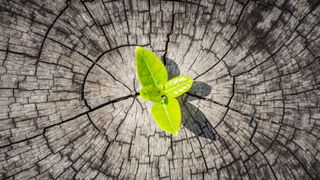 Sage has said it is "committed to growing its channel globally" following its launch four months ago of a new partner programme.
Speaking to Channel Pro, Alan Laing, EVP of global partnership and alliances at Sage, says the new programme was introduced following partner complaints that its previous offering was too complex.
"We were very complex with a number of different agreements and business offerings to partners based on product or where you were," he says.
The former Avaya VP for Western Europe was brought in to simplify and "globalise" Sage's partner engagement, resulting in the launch of the Sage Global Partner Programme in October 2015.
The new simplified programme is now available to all partner types, "irrespective of what Sage technology they sell." It specifically covers Sage's global products – Sage One, Sage Impact, X3 and the recently launched Sage Live, an integrated cloud accounting solution for SMBs built on the Salesforce App Cloud.
Marcus Leathwood, head of marketing at Sage Platinum partner, Acuity, feels the new programme offers partners more security than they have seen in the past. "We like that it's now written down…we all know what's expected of us, and we all know we're on the same playing field," he says.
Laing says his key message is that "Sage is absolutely committed to building its channel, to enlarging its channel globally."
While he wouldn't divulge what percentage of business is transacted via channel partners, Laing says he had targets to "grow channel reach in how much business is put through partners, and how many partners we have for our on-premise and cloud solutions."
He adds: "We're looking for net new customers. We're out there trying to expand the market and we're only going to do that with our partners."
Sage has been accused of not bringing cloud solutions to market quickly enough in the past, forcing partners to look elsewhere. Laing is acknowledges the charge: "Have we been slow? Maybe. But I think with this we've caught up dramatically and we're giving them a real time, mobile solution [Sage Live] which we would argue is the only one available for small to medium business, and it's streaking ahead."
He continues: "If you're on-premise and want to stay on-premise, in excess of eighty percent of our customers are on-premise. If you want a cloud solution, in both cases we're working with partners to enable that to happen.
Moving forward, Laing says Sage will continue to try to simplify its engagement with the channel, including seeing how the new programme is adaptable is for the software vendor's non-global products.
"At the moment there are lots of different flavours in products in different countries. We're doing a lot of thinking how we make those offerings more standard," he says.
He adds that Sage is looking at distribution for the first time for its cloud products: "We're talking to a number of companies in some countries where it makes sense…Distribution for our on-premise doesn't make sense to me. Distribution for cloud in new countries makes sense moving forward."
He also said the vendor was working on easier certification and on-boarding for partners, as well as simplifying its API strategy and a new Sage marketplace coming soon.
Stay up to date with the latest Channel industry news and analysis with our twice-weekly newsletter
Stay up to date with the latest Channel industry news and analysis with our twice-weekly newsletter
Thank you for signing up to Channel Pro. You will receive a verification email shortly.
There was a problem. Please refresh the page and try again.