Kaseya CEO: "We're kicking total ass - there's no one at our scale"
Fred Voccola talks up the company's growth rate and huge hiring spree in the face of a challenging economy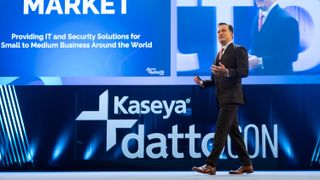 (Image credit: Harrison Photography)
Kaseya CEO Fred Voccola has hailed his company's growth rate as being among the best in the world, surpassing that of its competitors and some of the biggest companies in the technology industry.
Speaking to ITPro, he said Kaseya is growing over 30% organically, a rate far exceeding many others in the space.
He cited rivals N-able and ConnectWise as two examples of competitors reporting growth rates less than that of Kaseya.
N-able's most recent Q1 2023 financials showed a growth rate of 12-13% year-over-year (YoY). ConnectWise is a private company, unlike N-able, so its financial figures can't be found publicly, but Voccola said he believes its growth rate to be in a similar region to that of N-able's - "well under 14, 13%".
Kaseya's profits, calculated using the EBITDA formula, are also north of 30%, Voccola said.
"We're a net 60 business, that's the growth rate plus the EBITDA margin, we're over 60%. There's no one at our scale, I don't think, maybe a handful on the planet. We're talking even companies like Microsoft, our financial profile is just astounding."
Kaseya attributes its success to its customers, what Voccola calls "the best customers in the world", and the fact the company doesn't shy away from making mistakes.
The CEO recognised that the company has made mistakes, and continues to make them, but added that the company's goal is to always fail forward, to ensure lessons are learned, rather than a typical Silicon Valley-style approach that encourages mistakes in the hundreds.
The willingness to accept accountability is also seen as an important part of the culture at Kaseya, the CEO said, and he hopes this willingness to take responsibility for failings, in the long term, has built trust among partners that when mistakes are made, they're made with good intentions.
"That only matters because we recognise the screw up quickly because we listened to our customers, and we will pivot and go full force action to fix it, and we take every step back was taken three steps forward, and our customers benefit from it," said Voccola.
Kaseya's hiring spree
Roughly a year after the landmark acquisition of Datto was announced, Kaseya has since confirmed an additional three acquisitions: Vonahi Security, ConnectBooster, and audIT.
RELATED RESOURCE
The threat prevention buyer's guide
Find the best advanced and file-based threat protection solution for you
It has also been vocal on its intent to hire thousands more employees to fill offices, old and new, around the world, while many other commit to hiring freezes.
Its Miami headquarters is making space for 3,400 new recruits, with roles spanning engineering, security, sales, and more, all with an average salary exceeding $100,000.
In Ireland, host of the first-ever Kaseya DattoCon Europe this year, where Voccola spoke to ITPro, it's also planning expansions to both its Dublin and Dundalk offices.
Voccola said offices in Poland, Denmark, London, Sydney, Amsterdam, Orlando, New Jersey, and Vancouver are also all set to welcome new hires as part of wide-ranging expansion plans.
For the past six months the company has been hiring an estimated 225 employees every month - a net calculation (hirings minus departures).
It believes its capacity for monthly hires to be around 400, and that's the rolling target the company is aiming for.
Stay up to date with the latest news and analysis from the world of cloud computing with our twice-weekly newsletter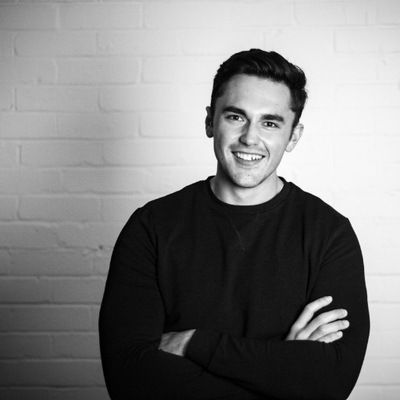 Connor Jones has been at the forefront of global cyber security news coverage for the past few years, breaking developments on major stories such as LockBit's ransomware attack on Royal Mail International, and many others. He has also made sporadic appearances on the ITPro Podcast discussing topics from home desk setups all the way to hacking systems using prosthetic limbs. He has a master's degree in Magazine Journalism from the University of Sheffield, and has previously written for the likes of Red Bull Esports and UNILAD tech during his career that started in 2015.