BT chief in show of support for CIOs
BT Global Services CEO Luis Alvarez claims CIOs still have a very important role to play in the BYOD and cloud era.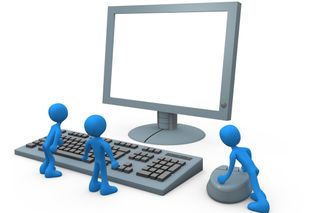 CIOs should be proud of what they do, as they still have an important role to play in businesses, despite employees bringing in their own devices and bypassing IT to download apps.
That's according to Luis Alvarez, CEO of BT Global Services, who said his experience as a CIO had stood him in good stead. "As CIO, we have a privileged position, [as] we're the only people who understand our company from end-to-end. That's from customer interaction down to the way things work."
Alvarez, who was speaking at the Economist CIO Forum: The Next Five Years of Change, said there was a still a role for the CIO even in a world where employees can source IT products from elsewhere.
"Telecommunications is almost free; apps can be downloaded from apps store; you can buy a device from anywhere. Do you still need a CIO? The answer is 'yes' because they know how to make use of the technology in the best possible way," he explained.
CIOs should not be thinking about how technology can be used to keep processes running but how to transform the business. "For example, I was talking to one of our customers. They complained about the amount of paperwork. We introudced smart tablets and paper has disappeared," he said.
"Because of that, 25 percent of staff time has been freed up and the new challenge for businesses, is what should we do with that time?"
Alvarez said CIOs should be more proactive in managing that change but pointed out that some companies were not best placed to build on the CIO's knowledge. "I hate to see the CIO reporting to the CFO. That's the wrong priority," he said.
CIOs should be more concerned about business processes than the technology itself, he added. "You may get a company whose sales team wants to move to Salesforce.com. You should ask why they want to do this what business problems are they trying to solve? Or is it just a question of adopting the newest technology."
Alvarez also made a case for CIOs to be more engaged with the lower levels of the organisation. "You could talk to them and find that you have people entering data into three different systems, [which is] really inefficient. Find out what you can do to help them do their job better."
A daily dose of IT news, reviews, features and insights, straight to your inbox!
A daily dose of IT news, reviews, features and insights, straight to your inbox!
Thank you for signing up to ITPro. You will receive a verification email shortly.
There was a problem. Please refresh the page and try again.