Google AdWords will display anti-radicalisation links
Thinktank welcomes fightback against terrorists' online presence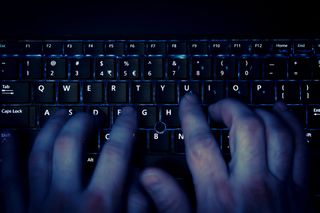 People searching for extremism keywords may see anti-radicalisation links in the search results, under a pilot programme Google is running.
National newspapers claimed that Google would be manipulating its main search results with anti-radicalisation links after Anthony House, senior manager for public policy and communications at Google, mentioned the programme at a Home Affairs Select Committee hearing on Tuesday.
However, Google told IT Pro that this is not the case.
Instead, the pilot Google AdWords programme will let eligible non-governmental organisations (NGOs) use AdWords Grants to run campaigns to combat terrorism.
Under the programme, NGOs can choose the search terms they would like their ads to run against, meaning curious or vulnerable individuals searching for extremist groups, such as ISIS, will be presented with ad links committed to countering terrorist narratives.
"The free Google AdWords Grant programme is starting a pilot for a handful of eligible non-profits organisations to run ads against terrorism-related search queries of their choosing," a Google spokeswoman told IT Pro.
IT Pro understands the trial is only available in some geographies at the moment.
Experts welcomed Google's programme as a fresh example of the steps a large technology company can take to curb extremism.
Rashad Ali, a senior fellow at the thinktank Institute for Strategic Dialogue, welcomed the pilot.
"We do know from research that often there are individuals who, through mere curiosity, end up on the dark web, that have been radicalised into illegal violence," he told IT Pro.
"Hence, redirecting those individuals who are merely curious to find a safe space for discussion and sounder sources of knowledge, would be, at an absolute minimum, a responsible thing to do if not a moral imperative.
"For those on the outskirts merely seeking information, then this should be an important safeguarding measure depending on how credible the sites that they are being redirected to actually are."
MPs at Tuesday's committee hearing grilled Google, Facebook and Twitter on the role they could play in combating extremism.
They were particularly interested in the companies' "proactivity" in notifying law enforcement, as well as their "hit squads" that monitor services for offensive and dangerous content.
IT Pro approached Facebook, Twitter and Microsoft about new steps each of them are taking to counter extremism narratives on their respective platforms.
Facebook did not offer any comment, but stressed that there is no place for terrorists on its platform, and the tools it offers its 1.59 billion users make it straightforward to report content that's offensive or threatening.
Last month, the social network began its Online Civil Courage Initiative, and pledged over 1 million ($1.09 million) to support non-governmental organisations in their efforts to counter racist and xenophobic posts.
Twitter declined to comment, but its UK public policy manager, Nick Pickles, told MPs it does not proactively notify about extremist tweets because "often it's been seen already". In contrast, Google and Facebook said their threshold was "threat to life".
Twitter's policy states that users "may not make threats of violence or promote violence, including threatening or promoting terrorism". If users do so, and their account information is requested by law enforcement authorities, Twitter's policy is to notifies users about the request prior to disclosure, unless it is prohibited from doing so under a court order.
Microsoft also failed to comment. However, in 2015, the software giant began its Intelligence-led, first response' campaign, a global best practice for anti-terrorism efforts, which is aided by Microsoft Aware, a service to help local and national law enforcement maintain public safety.
A daily dose of IT news, reviews, features and insights, straight to your inbox!
A daily dose of IT news, reviews, features and insights, straight to your inbox!
Thank you for signing up to ITPro. You will receive a verification email shortly.
There was a problem. Please refresh the page and try again.