Apple September 2016 Special Event live blog: Apple Watch 2, iPhone 7 release date and prices
Apple also unveils iOS 10 and Watch OS 3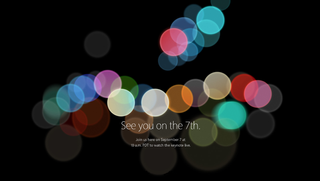 Apple is expected to hold its next Special Event on 7 September, with the launch of the iPhone 7, iPhone 7 Plus, Apple Watch 2, new MacPro, new iPod Touch, MacMini and new MacBook all possibly making an appearance.
Here we round up all the latest news and rumours about Apple's 7 September Special Event. Be sure to come back from 5.30pm UK time, when we will be running a live blog of the main announcements right here.
Please manually refresh this page for the latest on our live blog of Apple's Special Event
Apple September Event at a glance
The Apple event starts tonight, 7 September, at 6.00pm UK time
iPhone 7, iPhone 7 Plus and Apple Watch 2 all expected to launch
iOS 10, macOS Sierra and WatchOS3 all expected to release
Live blog available here from 5.30pm with all the news from the event
Apple Special Event live blog
20:20: That's all, folks
So just to wrap up - we have two new iPhones, the iPhone 7 and the iPhone 7 Plus, boasting battery, camera and memory upgrades.
We also have an Apple Watch 2 that will soon have Pokmon Go and Super Mario Run to play on it.
The devices will use iOS 10 and WatchOS 3respectively - check out our hubs in these links to get more details on each of these!
Thanks for staying with us, and enjoy the rest of your day!
20:00:iPhone 7 price and release date
Here it is, what we've all been waiting for - how much is it and when can we buy it? First of all, both the iPhone 7 and 7 Plus are available in three sizes - 32GB, 128GB and 256GB.
Both models are available for pre-order from 9 September, and widely available from 16 September in the below countries (UK and US included):
The 7 and 7 Plus are available in Silver, Gold, Rose Gold, Black and Jet Black. The US price for the 7 is $649, and the 7 Plus will cost $769.
In the UK, the iPhone 7 will cost 599, and the 7 Plus will cost 719. So far both Vodafone and Three have confirmed they can offer the flagship iPhones.
19:53: Battery specs
The iPhone 7's new battery stats aren't bad at all, but the 7 Plus's are better. At 60 hours, it's the longest battery life ever on an iPhone, the tech giant boasts. We'll have to put those claims to the test in our review, of course, but that's two more hours than the 6s and one hour more than the 6s Plus.
19:50: iPhone 7's revolutionary A10 chip
The iPhone is running on a new A10 chip, which Apple claims is 40% faster than the 6s's A9 processor, boasting four cores and 3.3 billion transistors. It's also twice as fast as the A8.
19:31: iPhone AirPods and EarPods: Apple confirms it's killed the headphone jack
Apple finally comes clean and confesses it's done away with the beloved headphone jack. It's gone, wave goodbye.
It's replacing the jack - as expected - with the Lightning port, and will ship Lightning EarPods with every copy of the iPhone 7 and 7 Plus. For people who have headphones they love, don't worry - Apple will also ship an adaptor that will connect your headphones to the Lightning Port.
However, you can also use Apple's AirPods to listen to your music wirelessly. These headphones run on a new W1 chip that uses infra-red to detect when they are in your ears, and will only play when they're snug inside your lugs.
You can also access Siri with a quick double tap on the AirPods - something very reminiscent of AI movie Her.
19:25:iPhone 7 and 7 Plus display
Apple show us the iPhone 7's display - it's 25% brighter than the 6s, rendering it to a "cinema standard" of quality. It also boasts 3D Touch, which has surpassed the Force Touch technology on previous models.
With 3D Touch, the iPhone 7 can register a wider range of pressure, and Apple says iOS 10 will introduce new features (and, most likely, apps) that take advantage of this improved sensor.
19:15:The iPhone 7's camera looks fantastic - really impressive. Apple reckons it has three-times longer exposure, and the lens receives 50% more light onto the sensor. Its high speed, 12 megapixel sensor is 60% faster than the 6s's, too.
The camera's brains is an image signal processor, which identifies people and objects in a photo (relying on machine learning to do so), sets the white balance and also records wide colour - meaning the range of colours it can replicate is much vaster.
Onto the iPhone 7 Plus's camera: It actually has two. One is a wide-angle megapixel camera, and the other a telephoto megapixel camera. This means the 7 Plus can zoom up to 10x and still retain a high level of focus and image quality.
19:05: It's time for the iPhone 7! Here's what it looks like:
Importantly, designer Jony Ive confirms the antenna bands on the phone are now hidden within the casing, effectively making them disappear - this will be very popular.
Apple also introduces two new colours - Jet Black and Black - and the new model is now water and dust resistant.
Taptic engine
Apple's taptic engine is more responsive than ever, distinguishing between various notifications to vibrate differently:
18:54:It's confirmed - Apple Watch 2 is available for pre-orders from 9 September. It'll hit the shops on 16 September. Watch OS3, its operating system, is available from 13 September for download. A special Nike version of the Watch 2 will come out in October.
18:42:Now to the Apple Watch 2 - Apple's confirmed the device has built-in GPS, meaning you can go for a run without taking your iPhone. This is a big feature that should make the Watch 2 much more attractive as a sports wearable.
A new app, ViewRanger, will be the first app (for hiking) to take advantage of the GPS.
Onto ranges - the Watch 2 comes in aluminium, stainless steel, and erm, ceramic. This is what it looks like.
The others are a bit more normal:
18:39:The Watch version one was splash proof, but the new one is swim-proof - Apple's tested Watches by attaching them to a revolving arm that simulates strokes for hours every day, and says they still work just fine. Mind you, you might not want to put that to the test after you've coughed up a few hundred quid for a Watch 2.
Watch 2's display is twice as bright as any previous display, Apple also claims.
18:22: Now Apple's talking about the Apple Watch. It's the top selling smartwatch, and the second-best selling watch, after Rolex, Cook boasts.
But watchOS 3 is really impressive - your favourite apps launch instantly, you can add them to the Dock, and even just swipe to change your Watch face. You can jot custom replies with Scribble and a Breathe app reminds you daily about deep breathing exercises.
But the big news is that Pokmon Go is available on the Apple Watch! It'll be available before the end of 2016. Here's what it looks like:
Interestingly, Go developer Niantic's CEO, John Hanke, comes on stage and refers to Pokmon Go Plus, a "heads-up display" that helps you see Pokmon in front of you - rather than staring at your iPhone. That's all the detail we have on that for now, though.
18:06:Tim Cook starts the Special Event by doing carpool karaoke with James Corden. Yes, you read that right. Here's them in action:
Now Tim Cook's on stage with an update about Apple Music - it now has 17 million subscribers.
Another update on the App Store, Cook says it's changed software and our lives, but momentum now has never been greater, with 140 billion apps now downloaded. "In the last two months we've seen growth rates of over 100% year-on-year," boasts Cook. It's also garnered twice the revenue of its closest competitor, and 500,000 gaming apps (pictured).
But the biggest early news is... Mario is coming to iOS! Super Mario Run is in action below, and will come out in time for Christmas 2016.
17:50:But what else can we look forward to?
Picture courtesy of sister site Alphr
Well, quite a few things, actually. The Apple Watch 2 is heavily rumoured to get an airing tonight, and promises some major upgrades on the first model.
For one thing, it could have its own GPS system, meaning you won't need to tie it to your iPhone anymore. It should also come with a boosted battery life too, making it a much more independent device than its predecessor.
There's also iOS 10. The latest mobile operating system will run on the iPhone 7 and 7 Plus, and one major advantage of this is it's not susceptible to the devastating hack discovered earlier this month, where cybercriminals can spy on all your messages. Apple's already patched the issue, but not everyone downloaded the fix. With iOS 10, you won't need to.
Here's what else the team at IT Pro would like to see Apple announce tonight, but stay tuned and refresh this page every 10 minutes to find out all the latest coming from the tech giant's San Francisco event.
We're now just 10 minutes away from the start...
17:30:Welcome to our Apple Special Event live blog!
It promises to be quite a show tonight. Thanks to Apple's Hong Kong store accidentally listing them on its website, we know for certain the iPhone 7 and 7 Plus will make an appearance this evening.
The big question is will the new flagship iPhone be good enough to turn around Apple's fortunes?
The tech giant has come under plenty of pressure recently, battling a 13 billion tax bill in Ireland, but also combatting falling revenues and profits.
After record success thanks to the iPhone 6, Apple has been on a downward slope. Analysts call it peak iPhone', where the device has reached saturation point, and new versions don't improve enough on their predecessors to warrant an upgrade, leading to a 27% dent in profits.
However, it could all change with the iPhone 7. One survey suggests half of iPhone owners plan to upgrade to the new smartphone, and Apple will certainly look to capitalise on Samsung's disastrous Note 7 release, with reports of the device exploding forcing Apple's rival to officially recall and exchange devices.
07/09/2016:Apple has just given the game away about the iPhone 7 and the iPhone 7 Plus in the most embarrassing way possible.
Reddit user Jasper Greenham spotted both the 7 and 7 Plus online in Apple's Hong Kong store today, virtually confirming their appearance at tonight's Special Event.
Greenham's screenshot, below, also confirmed that the headphone jack on both devices is definitely dead.
As has been much-rumoured ahead of the iPhone 7's launch, neither of the latest devices will feature a 3.5mm headphone jack.
Instead, the store shows a variety of headphones you can buy for the iPhone, and lists the connection types as Bluetooth, wireless, and AirPlay only.
The iPhone 7 is expected to launch this Friday after its official unveiling this evening, in storage versions of 32GB, 128GB and 256GB.
When is the Apple Special Event?
Apple has confirmed its 2016 Special Event will be taking place on 7 September. In past years, the Special Event keynote has been used to launch the lates flagship iPhone, which this year is expected to be the iPhone 7. It has also previously featured the launch of the new Apple Watch, new MacBook and new iPads.
Reliable leaker Evan Blass has stated the iPhone 7, which is widely expected to be the flagship launch of the autumn event, will be on sale in shops on 16 September, one week after the 7 September Special Event.
This would more or less fit in with the known timeline now that the date of the Special Event has been confirmed. Typically, Apple's launch event for the new iPhone has occured one week before the device becomes available for pre-order and about two weeks before it hits the shelves.
If Blass's information is correct, this would mean Apple has condensed its timetable by a week or more. Alternatively, his source is mistaken and it is preorders that will open on 16 September, rather than general retail sales.
How to watch the Apple Special Event
Apple likes people who like Apple, which is why its live streams have always been largely focused on adressing those who have already bought into the brand. Historically, only Apple device users have been able to watch the live stream, but this year Windows 10 users can watch it too. Here's all the different ways you can watch:
How to watch the Apple Event on a laptop or desktop PC
If you have an iMac or a MacBook, you can watch the event live by following this link to Apple's dedicated page, but you must be using the computer's built-in Safari browser. Other browsers will not work.
On Windows 10 laptops and PCs, you can follow the same link and watch live, but you must be using the built in Edge browser. Once again, other browsers will not work.
How to watch the Apple Event on a smartphone or tablet
If you have an iPhone, iPad or, indeed, iPod running iOS 7 or higher, you can watch the live stream on Safari by following this link.
Unfortunately, there's no way for Android devices (or any other non-iOS device for that matter) to access the live stream.
How to watch the Apple Event on TV
If you have an Apple TV, you can watch Cook and Co's presentations on the big screen. Make sure your Apple TV is on TVOS 6.2 or newer (fourth generation Apple TVs will work automatically) and navigate to the "Apple Events" icon on the home screen. Please note that the icon may not show up until later this evening, closer to the 6.00pm start time.
If you can't do any of the above, don't fret!IT Pro's deputy editor, Joe Curtis, will be on hand right here with a live blog of all the evening's key announcements, while features editor Jane McCallion will be live tweetingtoo. Be sure to tune in from 5.30pm tonight!
Apple September Special Event: iPhone 7
The iPhone 7 launch is the most likely thing to happen at the Special Event. This year, there could be up to three handsets launched, although the smart money seems to be on two for now, with more colour options available and all of them featuring a more powerful camera.
Aside from tradition, another indicator that the iPhone 7 will be coming this September is the beta release of iOS 10, with the general release promised in autumn this year. Typically the new version of the mobile operating system is released alongside - and preloaded on - the next generation iPhone.
Click here to visit our dedicated iPhone 7 page.
Apple September Special Event: Apple Watch 2
The Apple Watch 2 is also expected to launch at the special event, with up to five versions going on sale.
While the release of the original Apple Watch took place in April 2015, the latest release of a new model - the Apple Watch Herms - took place in September 2015, with only new bands having made an appearance so far this year, in March, at the same time as the iPhone SE was revealed.
Another indicator that Apple Watch 2 will launch at the Special Event is the arrival of watchOS 3 at WWDC in June, which is currently in private beta, with Apple saying it will become generally available in the autumn. This is normally the pattern for iOS and iPhone as well, with the OS becoming available as a beta at WWDC and general release coming alongside the release of the flagship phone (see above).
The final hint that the Apple Watch 2 may make an appearance is the event invitation itself, which could be interpreted as being made up of several of the Apple Watch's circular home screen icons (at least that's what some of us atIT Pro see...)
Click here to visit our dedicated Apple Watch 2 page
Apple September Special Event: iMacs and MacPro
There hasn't been a new version of the powerful Mac Pro, Apple's cylindrical stand-alone computer, since it launched in December 2013 - more than 900 days ago. This is double the average period between refreshes, according to MacRumors - 449 days - although this has been steadily lengthening over time. While this isn't bulletproof evidence of a new Mac Pro being released this year, it has almost got to a now-or-never stage.
Apple September Special Event: MacBooks
There are two devices that can be ruled out almost immediately with regard to this year's potential new Apple laptops: the MacBook and the MacBook Air.
The reason we doubt there will be a new MacBook at the September event is that the latest refresh only occurred in April this year, making the earliest date Apple is likely to release a third generation device April 2017.
As for the MacBook Air, its standout feature - the fact it weighs so little - has been surpassed by the MacBook, which weighs 0.92kg compared to the smallest Air, which weighs 1.08kg. Therefore, while nothing official has been said, we suspect the MacBook Air has, in fact, been retired.
The MacBook Pro, however, is due for an update, so, unlike the other two, may make an appearance in September.
Apple September Special Event: iPads and iPods
When it comes to iPads, there's one perennial question - will the iPad Air 3 ever make an appearance? Or has it been superseded by the iPad Pro?
While you can never say never, it does seem likely that the latter is correct. While the original 12.9in iPad Pro was significantly heavier (and generally bigger) than the iPad Air 2, the 9.7in iPad Pro has exactly the same dimensions and weight.
As for the iPad Mini, it normally receives some kind of refresh each autumn, so it is possible an iPad Mini 5 may arrive at the September Special Event, as may a new iPod Touch, which has an annual autumn refresh too.
Get the ITPro. daily newsletter
Receive our latest news, industry updates, featured resources and more. Sign up today to receive our FREE report on AI cyber crime & security - newly updated for 2023.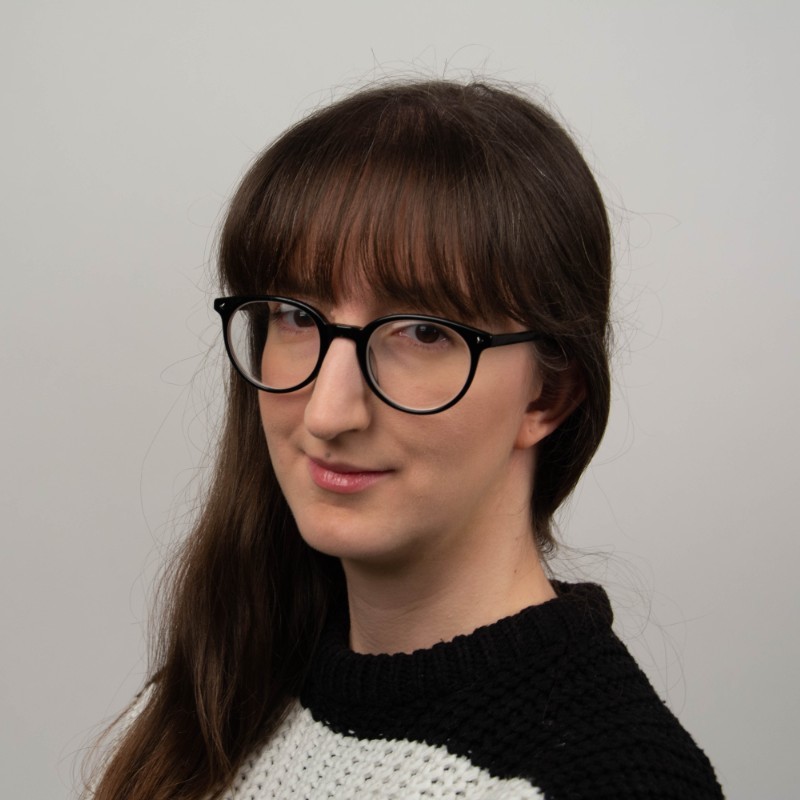 Jane McCallion is ITPro's deputy editor, specializing in cloud computing, cyber security, data centers and enterprise IT infrastructure. Before becoming Deputy Editor, she held the role of Features Editor, managing a pool of freelance and internal writers, while continuing to specialise in enterprise IT infrastructure, and business strategy.
Jane holds an MA in journalism from Goldsmiths, University of London, and a BA in Applied Languages from the University of Portsmouth. She is fluent in French and Spanish, and has written features in both languages.
Prior to joining ITPro, Jane was a freelance business journalist writing as both Jane McCallion and Jane Bordenave for titles such as European CEO, World Finance, and Business Excellence Magazine.
Get the ITPro. daily newsletter
Receive our latest news, industry updates, featured resources and more. Sign up today to receive our FREE report on AI cyber crime & security - newly updated for 2023.
Thank you for signing up to ITPro.. You will receive a verification email shortly.
There was a problem. Please refresh the page and try again.