Microsoft HoloLens release date, rumours, specs & pricing: HoloLens rolled out for businesses with Dynamics 365 update
October release will allow businesses to make the most of new AI and mixed reality apps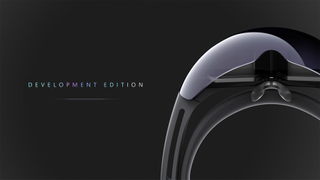 While the Oculus Rift has garnered a lot of attention in the press, Microsoft's HoloLens appears to be shaping up to be a very interesting take on virtual reality headsets.
The HoloLens was the surprise announcement at the Windows 10 launch earlier in the year with members of the press taken to the firm's Building 92 for a demonstration of the headset and some hands-on time with it.
But just what does the HoloLens do, how much will it cost and when will the general public be able to buy it? Read on
Microsoft HoloLens latest news
Microsoft HoloLens release date
Microsoft HoloLens specs, features and rumours
Microsoft HoloLens latest news
19/09/2018: Microsoft rolls out HoloLens for businesses with Dynamics 365 update
Microsoft will expand its Dynamics 365 platform so its HoloLens headset can take advantage of newly-incorporated AI and mixed-reality applications.
The firm will release a host of new AI applications, Dynamics 365 Remote Assist and Dynamics 365 Layout for its enterprise resource planning (ERP) and customer relationship management (CRM) platform in a fresh release available from 1 October.
"Since the release of Microsoft HoloLens over two years ago, the team has learned a lot from customers and partners," said Microsoft's corporate vice president for business applications and industry Alysa Taylor.
"The momentum that HoloLens has received within the commercial space has been overwhelmingly positive. This has been supported by increased demand and deployment from some of the world's most innovative companies."
Announcing its plans ahead of the flagship conference Microsoft Ignite, hosted next week in Orlando, Taylor also cited how inspectors at oil firm Chevron made used HoloLens and Dynamics 365 Remote Assistant to cut down on travel time.
"Previously it was required to fly in an inspector from Houston to a facility in Singapore once a month to inspect equipment," she continued.
"Now it has in-time inspection using Dynamics 365 Remote Assist and can identify issues or provide approvals immediately.
"In addition, remote collaboration and assistance have helped the company operate more safely in a better work environment, serving as a connection point between firstline workers and remote experts, as well as cutting down on travel and eliminating risks associated with employee travel."
Microsoft's full complement of AI applications including Dynamics 365 AI for Sales, Dynamics 365 AI for Customer Service, and Dynamics 365 AI for Market Insights. These tools aim to offer organisations better insights, and can be deployed through Microsoft Power BI, Azure and the Common Data Service.
"The thing that's most exciting for me and as to what we at Microsoft can do is to make every company an AI-first company, because they already have customers, they already have data," said Microsoft CEO Satya Nadella.
"And if we can democratise the use of AI tools, every company can then harness the power of AI, and I think that that's really core to our mission."
01/05/2018: You can now lease a HoloLens for 260 per month
Microsoft's mixed-reality headset HoloLens can now be leased as part of a monthly subscription, the company announced today.
The European-wide initiative will allow customers to rent a HoloLens headset for 260 per month per device over a two-year period. This covers the cost of delivery and warranty during the contract, and collection and recycling at the end of the term.
The device was previously only available as a one-off purchase of 4,529, or 2,719 for the developer's edition.
Tech training and support firm JTRS and parent company Econocom will support the leasing of devices to UK customers as part of a 'Mixed Reality as a Service' package. This also includes optional extras, including an ability to increase the number of leased devices, and the option to keep some when the contract finishes.
"The aim of this partnership between Microsoft and Econocom is to help our clients speed up their digital transformation," said Paul Corriveau, Microsoft's global head of network marketing and partners for HoloLens.
"By offering mixed reality 'as a service', Econocom is establishing itself as a market leader and confirming its commitment to making mixed reality and 3D technologies accessible to any company looking to improve its productivity and ways of working."
Microsoft hopes the new pricing structure will allow companies to take advantage of the tech without the steep upfront cost, although in reality the price of the term will mean customers will end up paying over 2,000 more for the device over the two-year period.
Subscription information is available here
02/11/2017: Microsoft launches HoloLens in 29 more countries
Microsoft will be extending the availability of its HoloLens virtual reality headset to 29 new countries across Europe, including Belgium, Denmark, Spain and Italy.
This will add to its current coverage in the UK, Australia, Canada, France, China, Germany, New Zealand and the US, tripling the territories where it can be purchased.
"At Microsoft we are on a mission to empower every person and organization on the planet to achieve more," said Lorraine Bardeen, general manager of Microsoft HoloLens and Windows experiences.
"Mixed reality has the potential to help customers and businesses across the globe do things that, until now, have never been possible. Mixed reality experiences will help businesses and their employees complete crucial tasks faster, safer, more efficiently, and create new ways to connect to customers and partners."
The company also announced today that HoloLens has been certified for use as protective eyewear - which will come as good news for some industries wanting to make use of the VR headset. It can also be used on construction sites, where architects and engineers can visualise a building's construction in real time.
"We're happy to announce a HoloLens hard hat accessory is in production and will be available for purchase next year," Bardeen added.
Microsoft HoloLens release date
Microsoft is keeping quiet about when it plans to release the HoloLens to the consumer market, but a prototype developer version is available today. Released on 30 March 2016, this early model has so far only been available to customers in the US and Canada, however Microsoft's global expansion, announced in October, will open up the programme for those in the UK, Australia, New Zealand, Ireland, France and Germany.
A consumer device is still in the works, with recent rumours suggesting Microsoft will skip its version two HoloLens and fast track development on a third iteration, expected to release in 2019.
In an interview with BBC Click, CEO Satya Nadella has said that the road to HoloLens will be a "five-year journey", and indicated that the company was prioritising delivering the device to developers and enterprise customers before releasing it to 'Joe Public'.
Microsoft HoloLens price
Microsoft's developer version launched at an eye-watering $3,000 per unit, although there is currently no indication what prices it will sell for outside of the US and Canada. A commercial suite is also available, priced at $5,000, offering additional business focused features such as Bitlocker security and an extended warranty.
As of the 1 May, Hololens devices can be leased through JTRS and Econocom in the UK for 260 per month per device over a two year period. This includes the price of delivery, warranty, collection, and recycling at the end of the term.
Microsoft HoloLens specs, features and rumours
The HoloLens is one of the first VR headsets to combine reality with its virtual counterpart, creating what's called an augmented reality - layering computer-generated images on top of the real world.
Design
At its initial unveiling, Microsoft was keen to show off the sleek design and build quality of its headset. Featuring a set of twin lenses and an all-in one-headband, it looked fairly impressive. In fact, it's oddly reminiscent of the aliens' headgear from the original V miniseries.
V - the 1980s miniseries/HoloLens pioneer
Those that were privy to the behind-closed-doors hands-on, however, tell a different story. In IT Pro's experience, HoloLens was less fancy space-goggles, and more "a bicycle helmet that's had most of its frame removed, with two large lenses in front of [the] eyes, and a sensor array over [the] forehead".
There are two rings that almost encompass the head. The outer ring contains all the hardware that runs the device, while the inner ring is adjustable to the wearer's head.
Hardware
HoloLens is powered by three processors, the CPU, GPU and HPU. The most notable of these is the Holographic Processing Unit, which handles all the data coming in from sensors on the device, which in turn makes sense of the world around it.
"The advanced sensors in HoloLens capture information about what you're doing and the environment you're in," Todd Holmdahl explained on the Lumia Conversations blog.
"This is done through the inertial measurement unit (IMU) which includes an accelerometer, gyroscope, and magnetometer. It's this IMU, coupled with head tracking cameras, which enables HoloLens to understand where your head is and how it's moving."
It is also includes four cameras mounted on the headset to track movement of the user within their environment, as well as one 2MP HD camera for taking photos and recording video.
Microsoft has used a 32-bit processor based on Intel's Cherry Trail line of processors, while the HPU is a custom-made processor designed specifically for the HoloLens. Both of these feature 1GB of LPDDR3 and share 8MB of SRAM.
Cherry Trail chips are able to crunch through large amounts of data, such as what is being looked at, what the user is doing with their arms (reaching for something, touching a surface) as well as what is in the user's surroundings. This is stuff we take for granted as humans, but takes considerable computation power to pull off for the headset. The HoloLens also includes a built-in rechargable battery, which is estimated to last around 2-3 hours with continuous use.
The headset also features WiFi and Bluetooth connectivity.
Operating system and apps
As Microsoft has committed itself to running apps across all platforms, the HoloLens unsurprisingly runs Windows 10. In theory the same app could run across your desktop, laptop, phone, tablet, Xbox and HoloLens.
The reality is that the HoloLens runs specialist apps that built for headset use only, although it is compatible with Microsoft's digital assitant Cortana. Microsoft has already made lots of noise about its 3D design and prototyping software Holo Studio, which allows users to manipulate projects in three dimensions, and more will probably follow.
Developers also have access to Windows 10 APIs to incorporate gesture controls and eye tracking into apps running on HoloLens. However developers don't have direct access to sensors. The reason Microsoft gave for this was that this would lead to an inconsistent experience for users.
The HoloLens is pretty much a self-contained computer, however, in order to upload apps, it has to be hooked up to a PC via a micro USB cable.
Games
The HoloLens team is said to be working with Xbox to produce games for the device. Xbox lead Phil Spencer told delegates at the Game Developers Conference in March that his team would be developing games for the device. Again, this appears to be part of the strategy of having a universal app platform for Microsoft.
Spencer said in an interview with Re/Code that he felt gaming with a HoloLens would be more for general users rather than devoted gamers, and isn't modelled as a gaming device the way devices like the HTC Vive and Oculus Rift are.
However, Microsoft has shown off demos of smash-hit Minecraft running on HoloLens, and the prospect of having a Minecraft world laid out across your living room has been getting fans very excited indeed.
Microsoft HoloLens verdict
Assessing how successful the HoloLens will be is somewhat difficult, however we have had the opportunity to try out a prototype build. Overall, we believe the HoloLens shows promise as an enterprise device, and we can see it being easily integrated into the workflows of most businesses.
However it is far from a finished product, and suffers from a particularly limited field of view that obstructs most of your vision. These niggling problems need to be ironed out before it hits the mainstream market.
It won't replace desktops and laptops any time soon, but it is clearly something set to shake up computing when it becomes widely available.
Click the next page for more HoloLens news
Current page: Microsoft HoloLens release date, rumours, specs & pricing: HoloLens rolled out for businesses with Dynamics 365 update
Next Page
Get the ITPro. daily newsletter
Receive our latest news, industry updates, featured resources and more. Sign up today to receive our FREE report on AI cyber crime & security - newly updated for 2023.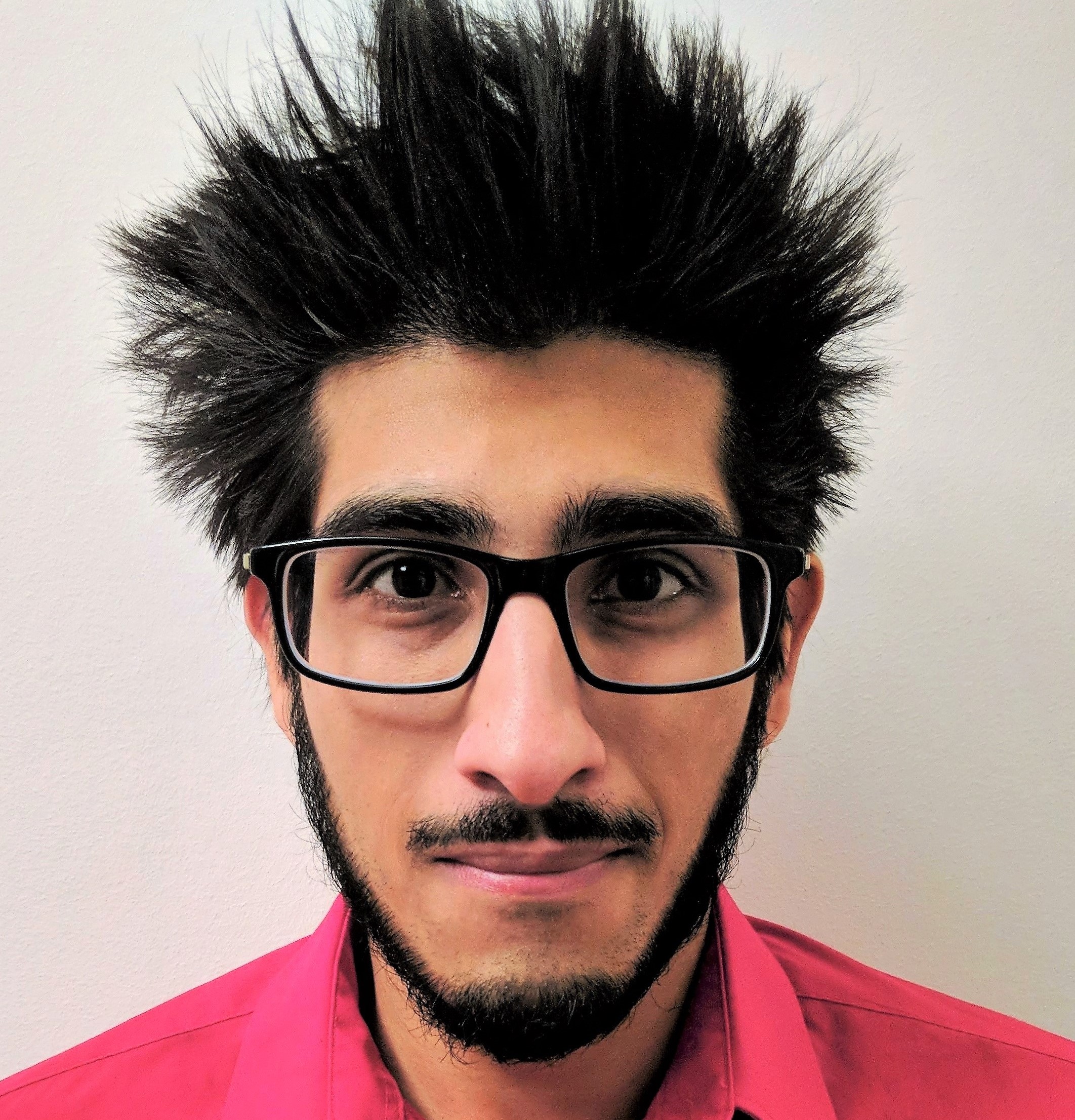 Keumars Afifi-Sabet is a writer and editor that specialises in public sector, cyber security, and cloud computing. He first joined ITPro as a staff writer in April 2018 and eventually became its Features Editor. Although a regular contributor to other tech sites in the past, these days you will find Keumars on LiveScience, where he runs its Technology section.