Windows admins complain of Dell "bloatware" filling 95% of hard drives
Dell SupportAssist Remediation was blamed for disk allocation issues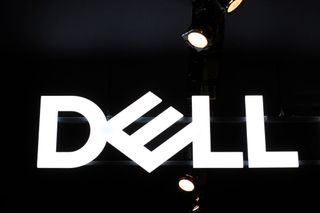 (Image credit: Getty Images)
IT admins have reported issues with Dell workstations allocating excessive hard drive space, filling over 95% of disks and up to 100% in some cases.
The bloating files related to system remediation and required manual fixes for fleets of machines.
One admin raised the issue in an online discussion that generated similar stories from others across the industry.
Those involved in the discussion agreed the issue stemmed from Windows System Protection and Restore having been incorrectly allocated 100% of disk space.
Multiple users shared similar hard drive problems, and pre-installed Dell software emerged as the common factor among the pros.
"This past week I've suddenly had 5 laptops flagged for hard drive usage exceeding 95%," one admin said.
"Turns out it was the same issue for every one. Something was up with the Windows System Protection and Restore settings. The disk space usage was set to 100% which in turn filled up the entire drive."
"We have been unable to replicate the concerns posted online," Dell told ITPro.
"If customers or IT admins experience this scenario, please contact your local Dell technical support centre. To date, we have not received any customer inquiries on this topic."
RELATED RESOURCE
The case for an accelerated device refresh cycle
Achieve a more cost-effective device lifecycle overall
DOWNLOAD FOR FREE
To fix the problem, users can access the system control panel via the Windows Run command, delete all restore points, and reduce System Protection disk space allocation to a lower percentage.
The top respondent within the discussion suggested the problem could lie with Dell's SupportAssist Remediation software, and noted that deleting the restore points and uninstalling the application fixed the issue for them.
Dell's official user guide for SupportAssist Remediation, also known as SupportAssist OS Recovery, states that it "provides a recovery environment that consists of tools to diagnose and troubleshoot issues that may occur before your computer boots to the operating system".
SupportAssist is Dell's automated system support software, housing a number of smaller programs for specific purposes such as data remediation and firmware updates.
Another user clarified that although they had experienced the same disk problems with Dell workstations, it was not a ubiquitous issue.
"It's worth noting we have probably had this happen on about 10-15 machines out of the 120-ish deployed," they said.
Others said that if Dell SupportAssist Remediation is uninstalled, another piece of pre-installed software called Dell Command Update would automatically reinstall it a short time later.
As the SupportAssist Remediation is included in critical updates, those who wish to remove it permanently are required to change Dell Command Update's settings to exclude the category 'Application Software'.
In a 2021 thread, users in the Dell subreddit characterized Dell SupportAssist as "bloatware", and claimed it is prone to introducing errors to devices.
In the past, the software has been criticized by multiple network administrators for automatically setting the netlogon service to "manual", which can break group policies on domain-joined machines.
This article was updated to include a statement from Dell.
A daily dose of IT news, reviews, features and insights, straight to your inbox!
Rory Bathgate is a staff writer at ITPro covering the latest news on UK networking and data protection, privacy and compliance. He can sometimes be found on the ITPro Podcast, swapping a keyboard for a microphone to discuss the latest in tech trends.
In his free time, Rory enjoys photography, video editing and graphic design alongside good science fiction. After graduating from the University of Kent with BA in English and American Literature, Rory took an MA in Eighteenth-Century Studies at King's College London. He joined ITPro in 2022 as a graduate, after four years in student journalism. You can contact Rory at rory.bathgate@futurenet.com or on LinkedIn.
A daily dose of IT news, reviews, features and insights, straight to your inbox!
Thank you for signing up to ITPro. You will receive a verification email shortly.
There was a problem. Please refresh the page and try again.