Telcos await Digital Britain report
What can businesses expect from the government's plans to put Britain at the forefront of digital communications?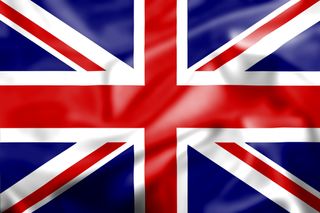 The government will finally release the full Digital Britain report tomorrow, to industries eagerly awaiting more detail about its plans to position the UK as the leader of the pack when it comes to digital technology.
Although [a href="https://www.itpro.com/611605/updated-government-confirms-lord-carter-exit" target="_blank"]Lord Carter won't be a minister long enough[/a] to see the points in his plan grow to fruition, this report has been in the works since last year and could be what he called "a rare ray of light in the economic sky."
The main recommendation grabbing most attention is a firm commitment towards 2Mbps broadband speeds for everybody in the UK, revealed in the interim report and firmly committed to in April's budget.
However, new statistics from Opinium Research claim that 55 per cent of the UK population believed 2Mbps was too slow for a minimum speed.
The interim Digital Britain report looked more towards telecommunication providers like BT and Virgin Media to create the faster networks themselves - but with government support.
Professor Martin Cave of the Warwick Business School said that expanding broadband access could had great potential to help the "spluttering" global economy.
Cave believes this could come about with a government policy framework that is more supportive of investment, and that companies investing in new lines must guarantee traffic flow and charge appropriately for the services.
He said in a statement: "Large-scale fibre optic investment is essential and government policymakers must resist introducing any sort of regulation that deters private companies from spending the money needed to upgrade the internet infrastructure."
It's not just future of broadband that will be examined in the report. Lord Carter's report will also examine many other areas such as online piracy, the future of media and improving digital literacy.
A daily dose of IT news, reviews, features and insights, straight to your inbox!
A daily dose of IT news, reviews, features and insights, straight to your inbox!
Thank you for signing up to ITPro. You will receive a verification email shortly.
There was a problem. Please refresh the page and try again.