BT wants mobile operators to help pay for broadband
Maybe users of fixed-line operators shouldn't bear the full cost of a next-generation broadband network...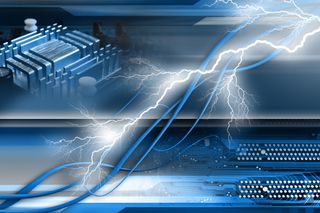 BT has suggested that mobile operators should be made to contribute to the broadband tax, one of the key government policies in the Digital Britain report.
BT director of industry policy and regulation Emma Gilthorpe said at the Westminster Media Forum that this was one of the adaptations that could be made to the 50p a month levy.
She believed that the approach of Digital Britain, which meant that the final third of a UK next-generation broadband network was paid for by public funding, was the right one to take.
She said: "We believe its an innovative approach and raises a reasonable amount of money from the most uneconomic areas, without proposing too much of a burden on consumers."
Gilthorpe said that she had sympathy with a comment earlier made by Communications Consumer Panel chair Anna Bradley about a need for fairness in recognising vulnerable groups who may have difficulties in paying the charge.
She added: "What the levy does do is offer a stimulus for investment in areas that would otherwise be left unaddressed for the foreseeable future."
She went on further to address concerns that the policy commitments for a next-generation broadband network might not survive a new government.
A daily dose of IT news, reviews, features and insights, straight to your inbox!
A daily dose of IT news, reviews, features and insights, straight to your inbox!
Thank you for signing up to ITPro. You will receive a verification email shortly.
There was a problem. Please refresh the page and try again.