4G upgrade needed to sustain UK mobile usage
Ofcom says 4G power gains will double 3G capacities.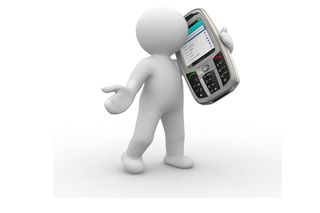 Communications watchdog Ofcom has suggested next generation 4G mobile technologies will deliver more than double the capacity of existing 3G technologies using the same amount of spectrum.
The next network shift is still some way off though, as 4G mobile technologies will not be rolled out in the UK until 2013. When they do arrive, mobile broadband speeds are expected to approach today's ADSL home broadband speeds.
Ofcom also said this boost will be essential if the industry's infrastructure is to sustain the UK's rapid mobile traffic growth.
The anticipated rise in traffic has been attributed to the wider proliferation of smartphones as well as mobile broadband data services including video streaming, email, messenger services, mapping services and social networking.
"The research that we commissioned indicates that early 4G mobile networks with standard configurations will be 3.3 times (230 per cent) more spectrally efficient than today's standard 3G networks," said Dr Stephen Unger, Ofcom's chief technology officer.
"To put this in context, a user on an early 4G network will be able to download a video in around a third of the time it takes today on a 3G network. It is anticipated that this efficiency will increase to approximately 5.5 times (450 per cent) by 2020."
Ofcom's research reveals that 4G's capacity gain alone will not be sufficient to meet the expected growth in demand for mobile data. As well as the increased spectral efficiency of 4G technologies, more spectrum itself is also needed.
Stephen Rayment, chief technology of BelAir Networks, agrees.
"In order to meet the exponential demand for data services, unlicensed spectrum in the form of carrier grade Wi-Fi must also be integrated into operators' mobile data network strategies to meet the demands of consumers today and in the future," he said. "With the iPhone 5 on the horizon, operators cannot afford to be caught out and lose customers to their competitors - and consumers will soon lose interest in new technologies if the experience they get is a bad one."
A daily dose of IT news, reviews, features and insights, straight to your inbox!
A daily dose of IT news, reviews, features and insights, straight to your inbox!
Thank you for signing up to ITPro. You will receive a verification email shortly.
There was a problem. Please refresh the page and try again.