Dell confirms Windows 7 tablet coming this month
The Texan vendor confirms it will release a Windows 7 tablet in October, but it won't be a "general use tablet."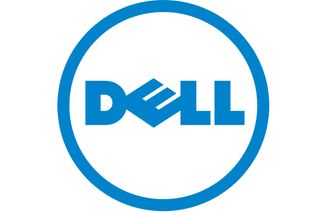 Dell will release its Windows 7 tablet later this month, confirming rumours that emerged earlier this year, IT Pro has learnt.
Called the Latitude ST, codename Peju, the 10-inch tablet had been rumoured for an October release, which has now been confirmed. It may even appear at the company's inaugural Dell World event taking place in Austin, Texas this week.
Dell announced it was building a Windows 7 tablet back in February, saying it hoped to have the device out in the first half of the year.
Later in 2011, documents were leaked indicating the tablet would arrive in October. Today, this was confirmed by a Dell executive, who said the device has been designed specifically with the business market in mind.
"Later this month we will launch a Windows 7 tablet," Kirk Schell, executive director and general manager for the business client group at Dell, told IT Pro.
Why bother with Windows 7?
However, with much focus now being placed on Windows 8 and its many tablet-friendly features in particular the Metro interface - many will wonder why Dell didn't wait for Windows 8 rather than push out a Windows 7 device now.
Windows 8 marks a really important point for the tablet.
Dell did not mention the current iteration of Microsoft's OS during a Q&A session today, instead getting excited about the new platform. Michael Dell was upbeat about Dell's work with Windows 8, saying it would be one of the two serious alternatives to Apple's iOS along with Android.
"We are very aligned with Microsoft around Windows 8," the CEO said.
Schell too was convinced of the business need for a platform like Windows 8, without having much to say about the operating system's predecessor.
"Windows 8 marks a really important point for the tablet," Schell added. "When you look at our commercial value proposition and what Windows 8 will do - you enable touch, legacy applications will work on Windows 8, it works in a secure and managed environment, you don't have to create workarounds for many of our customers this will be the perfect time to deploy."
Yet for Windows 7, Schell didn't name any exciting features for customers, instead saying Dell created the Latitude ST for specific businesses.
"We have customers that are interested in multiple form factors so Windows 7 devices are for people who have really asked us for it," he added.
"We think those will mostly be in specific verticals, some folks in education, some in healthcare, some in manufacturing."
He said the Latitude ST would not be a "general white space, general use tablet, but a specific plug-in for IT environments and very much a business focused device."
What can we take from this? It is highly unlikely Dell will create another Windows 7 tablet and one will not be created for the consumer market.
IT departments may also be worried about upgrading from Windows 7 to Windows 8 on tablets. Schell said Microsoft CEO Steve Ballmer would be talking about that transition when he talks later in the week at Dell World 2011.
IT Pro will keep you updated with any progress surrounding device releases, specs and what Ballmer has to say in Austin this week.
A daily dose of IT news, reviews, features and insights, straight to your inbox!
A daily dose of IT news, reviews, features and insights, straight to your inbox!
Thank you for signing up to ITPro. You will receive a verification email shortly.
There was a problem. Please refresh the page and try again.