IBM Impact 2012: Firms should prepare for next-wave of consumer tech
Employees will expect to interact with and work through an increasing number of traditionally consumer-focused devices in the future.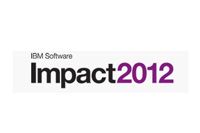 Businesses must prepare for the imminent explosion in inter-connected device numbers by changing the way their approach app development.
So claims Beth Smith, vice president of Websphere for IBM's software group, who advised firms to start focusing more on the consumerisation of technology to better position them for the future.
"As I travel around the world meeting customers, I'm quite struck by the level of similarities in the challenges that we face as IT professionals. Whether it's in Mumbai or Beijing or St Louis consumerisation and mobility are really defining a new norm in the use of technology," Smith said.
"Now, folks have become routine consumers of technology. Your customers and your employees are trying to experience your company through their phones and tablets. In the future it's going to be through their TVs, their cars and a flurry of other devices."
As a result, organisations must ensure they approach application development in a different way and acquire the attributes typically associated with consumer products, Smith advised.
Users will demand 24/7 availability as well as rich interaction and integration with other data sources, she added.
"The companies that will lead in this next phase will be the ones that can easily integrate into this new model.
By 2020, users are expected to have an average of six personal devices, Smith claimed, which will result in an explosion' of interactions.
"Our phones are becoming our personal ID. Soon they'll also be our corporate ID. Our phones will be the entry point to everything. Authenticate us, follow us everywhere, give us access to everything," Smith said.
"Just imagine the governance implications in a world where your phone can now proxy for you. That's the challenge. But there is also a great opportunity as now one device will be everything about either your customers or your employees."
It comes back down to transactions, which was a theme of Steve Mills' keynote yesterday. These transactions need to be reliable, predictable and secure, according to Smith, who claimed it would create "a new era of messaging."
"Today one tweet can have a significant impact on your business," Smith added, emphasising such information can help firms identify new market opportunities or gain visibility of complaints much more quickly than before.
"You need to be able to tap into the growing ecosystem of app developers. This is going to require new approaches, new business models and building new relationships with this ecosystem of innovators. All of these trends will lead us to a new model of how we engage with customers."
Smith was then replaced on stage by Jerry Cuomo, IBM Fellow and CTO of WebSphere, who reiterated that enormous opportunities are on offer for businesses as their leverage, mobility, consumerisation, cloud and big data. But added that fresh thinking was required.
"I want you to think about your enterprise as if it were built like an iPhone. The exterior of the iPhone is easy to interact with. If you have ever prized open the cover you can see that the inside is well organised but sufficiently complex. If you've ever popped open the cover to your enterprise you'd see there are similarities. You probably don't want to expose internal services and business processes to the outside world, but today I will show you how to apply the principles of SOA to establish your public persona for your enterprise and make it as easy and intuitive to use as an iPhone.
Cuomo referred to what IBM has dubbed the engaging enterprise design.' He said it was about extending, transaction and optimismising.
"Apps are what engage your end user. I'm not talking about Angry Birds here. We're talking about enterprise apps that will likely use your public APIs to extend your enterprise. They could be written by you or third parties," he said.
Get the ITPro. daily newsletter
Receive our latest news, industry updates, featured resources and more. Sign up today to receive our FREE report on AI cyber crime & security - newly updated for 2023.
Maggie has been a journalist since 1999, starting her career as an editorial assistant on then-weekly magazine Computing, before working her way up to senior reporter level. In 2006, just weeks before ITPro was launched, Maggie joined Dennis Publishing as a reporter. Having worked her way up to editor of ITPro, she was appointed group editor of CloudPro and ITPro in April 2012. She became the editorial director and took responsibility for ChannelPro, in 2016.
Her areas of particular interest, aside from cloud, include management and C-level issues, the business value of technology, green and environmental issues and careers to name but a few.
Get the ITPro. daily newsletter
Receive our latest news, industry updates, featured resources and more. Sign up today to receive our FREE report on AI cyber crime & security - newly updated for 2023.
Thank you for signing up to ITPro.. You will receive a verification email shortly.
There was a problem. Please refresh the page and try again.