EMC confirms VCE acquisition
EMC takes lion's share of VCE joint venture, with Cisco share reduced to 10 percent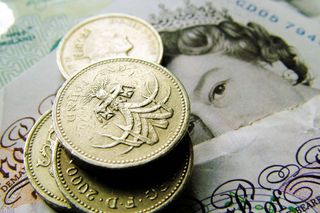 EMC (NYSE:EMC) has announced it is to take over VCE, its joint venture alongside Cisco (NASDAQ:CSCO) and VMware (NYSE:VMW), as of this quarter.
Cisco and VMware will continue as strategic partners and investors, with Cisco having an approximately 10 percent equity interest.
EMC says VCE will focus on simplifying the deployment of hybrid clouds, including a range of converged infrastructure offerings. It will continue to deploy systems based on Vblock, which features the three vendors' technologies.
Joe Tucci, Chairman and CEO of EMC, comments: "VCE was created to be a disruptive force by radically transforming and simplifying IT datacentre architectures, accelerating a shift to cloud computing. It has been a huge success and has changed the conversation with CIOs. VCE's size, scale and market reach now requires a more traditional business structure.
"Our commitment to increased investment will enable VCE to significantly expand the scale and scope of its solutions, helping customers take better advantage of hybrid cloud and next-generation IT opportunities."
VCE will remain intact under the leadership of CEO Praveen Akkiraju and his senior team with its own mission, operating charter and organisational structure. As part of EMC, VCE will be an integration point for technologies from across the company.
VCE surpassed a $2bn annual demand run-rate1 for Vblock and Vblock-related products and services exiting Q3 2014, its sixth consecutive quarter of greater than 50 percent year-over-year demand growth.
According to IDC, total worldwide spending on converged infrastructure is growing at 32.8 percent annually and will reach approximately $14.37bn in 2017 (up from $5.4bn in 2013).
More than 1,000 enterprises and service providers have deployed more than 2,000 Vblock Systems worldwide.
John Chambers, chairman and CEO of Cisco, said, "VCE represents another example of Cisco's strategy of aggressively investing to drive key market transitions.
"VCE was created to positively disrupt datacentre architectures utilising Cisco's UCS and Nexus platforms, and we have been thrilled with the execution, results and customer demand the VCE team has delivered. I look forward to the next chapter of VCE's evolution and Cisco's continued commitment in VCE as a crucial route to market for Cisco's next-generation technologies for the datacentre and cloud."
Adds CVE CEO Praveen Akkiraju: "I am energised by this next phase as we apply the unique VCE Experience to enable customers' journey to the cloud."
Stay up to date with the latest Channel industry news and analysis with our twice-weekly newsletter
Stay up to date with the latest Channel industry news and analysis with our twice-weekly newsletter
Thank you for signing up to Channel Pro. You will receive a verification email shortly.
There was a problem. Please refresh the page and try again.