Mitel talks TigerTMS acquisition
Comms giant snaps up UK-based hospitality comms provider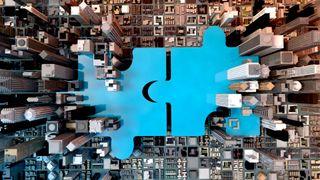 (Image credit: Shutterstock)
Mitel (NASDAQ:MITL) has bought TigerTMS, a cloud provider focused on the hospitality market.
With the purchase, Mitel gets its hands on TigerTMS' customer base that includes more than 20 of that largest hotel chains, including Marriott and Hyatt.
The deal comes as more and more companies in the hospitality industry start to implement mobile-first and cloud-based services demanded by hotel guests.
TigerTMS' hosted and cloud portfolio includes Hospitality Interface Aggregation, Call Accounting, voicemail and wake up solutions, and latest IP technologies for smartphones and tablets. The firm is based in the UK with offices throughout Europe, US, APAC and the Middle East.
In an interview with Channel Pro, executive VP and chief sales officer at Mitel, Graham Bevington, said the firm wanted to embed itself further into the hospitality sector and become the leading firm in the market.
"The reason for this [acquisition] is that it makes us stronger in the vertical," he says. He adds that the two firms have a number of joint clients and the complementary nature of their offerings will result in an "improved product and service offering" for customers.
He adds that it would be a "better experience for channel partners to take to their customers".
Bevington says that the acquisition should be a "smooth transition for both sets of partners" with Mitel looking to support all partners with accreditation on both sets of products.
"Partners would need training on both sets of products," he adds. Bevington says that partners should contact their account managers for product information and training in order to "get up to speed".
"With TigerTMS, Mitel has made a smart technology buy, bringing in-house a specialised suite of solutions to deliver the connected guest experience on a cloud platform that perfectly complements their own industry leading voice offering," comments unified communications industry analyst Phil Edholm.
TigerTMS chief executive Simon Udell will join Mitel as general manager of the hospitality business unit.
Bevington says that once the acquisition is finished, Mitel look to "repeating the formula in other industries" and wouldn't rule out further acquisitions in the future.
Stay up to date with the latest Channel industry news and analysis with our twice-weekly newsletter
Rene Millman is a freelance writer and broadcaster who covers cybersecurity, AI, IoT, and the cloud. He also works as a contributing analyst at GigaOm and has previously worked as an analyst for Gartner covering the infrastructure market. He has made numerous television appearances to give his views and expertise on technology trends and companies that affect and shape our lives. You can follow Rene Millman on Twitter.
Stay up to date with the latest Channel industry news and analysis with our twice-weekly newsletter
Thank you for signing up to Channel Pro. You will receive a verification email shortly.
There was a problem. Please refresh the page and try again.