Westcon Group acquires Verecloud
Verecloud will form foundation of Westcon's cloud digital distribution solution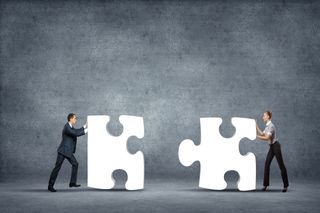 Westcon Group has announced the acquisition of the assets of cloud services aggregation and brokerage platform Verecloud, Inc.
Verecloud will be incorporated in Westcon Group's Cloud Solutions Practice, which will be led by former Verecloud CEO John McCawley.
Founded in 2006, privately-held Verecloud will form the foundation of Westcon's cloud digital distribution solution, designed to help VARs generate revenue from cloud-enabled services.
According to Westcon, it has the ability to process millions of concurrent transactions in real time, including subscription and usage-based services delivered by multiple third-party services providers.
CEO of Westcon, Dolph Westerbos, explains: "Cloud has the potential for vendors to work directly with end customers, and for resellers to broaden their service solutions. But practical obstacles such as fulfillment, billing and monitoring – as well as a lack of channel enablement services – have prevented the new IT consumption business models from fully taking off.
"Westcon Group Cloud Solutions is building the go-to-market blueprint for IT-as-a-Service; our distribution solutions for consumption-based services provide the tools for our resellers and vendor partners to win in the cloud."
Westerbos says the two companies have been working together for 18 months to co-develop a cloud go-to-market capability for the channel.
"Ownership of our digital distribution platform allows us to bring differentiated, exclusive solutions to the channel without relying on third-party software development," he says. "Furthermore, having cloud services distribution fully integrated with our hardware and software distribution systems and operational processes allows us to seamlessly transact cloud and hybrid solutions as business-as-usual."
"Cloud solutions have become particularly intricate," says McCawley. "That's why our mission is to provide a single source for technology resellers and their customers to discover, buy, monitor, and manage their cloud services eco-system."
Westcon Group's portfolio of vendors includes Cisco, Avaya, Polycom, Check Point, F5, Palo Alto and Blue Coat, among others.
Stay up to date with the latest Channel industry news and analysis with our twice-weekly newsletter
Stay up to date with the latest Channel industry news and analysis with our twice-weekly newsletter
Thank you for signing up to Channel Pro. You will receive a verification email shortly.
There was a problem. Please refresh the page and try again.