How the tech industry can retain talent
As demand for IT skills skyrockets, many tech professionals plan to quit their roles in the near future. How can business leaders solve this problem?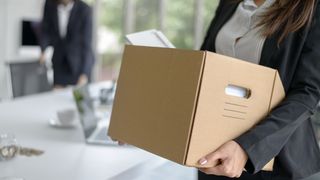 (Image credit: Shutterstock)
Technology professionals play a vital role in today's digital economy, and demand for their skills is growing. Yet research from CWJobs shows that only 29% of IT workers plan to remain in their current roles over the next year.
There are several reasons for this. Some tech experts are considering moving to another business (14%), while others are looking to set up their own company (11%), switch to a part-time role (11%), relocate (11%), seek contract work (10%) or even quit the industry completely (8%). In the face of these challenges, how can organisations retain tech talent?
Taking action
The formula for retaining talent in the technology sector doesn't differ greatly from other industries, according to McAfee Enterprise EMEA president Adam Philpott. But thanks to a buoyant labour market and current supply-versus-demand dynamics, it requires thoughtfulness, thoroughness and attention.
"It's important for employers to find individual targets for each employee. This should be something that stretches them to learn, grow and gain new experiences, while supporting them in being and feeling successful, as well as allowing for failures from which they can learn along the way," he explains.
"Honest, open communication also plays a crucial part in personal development plans. And these plans should align with the career wants and prospects of the individual, and what the company needs from them."
It's equally important to ensure that career growth opportunities exist. "If organisations can upskill employees internally and set up returnship programmes for those looking for a career change within the sector, employees will feel that they can grow within the company," Philpott says.
It's also important that any employee retention initiatives are meaningful to all involved, from the business as a whole to the individual employee, as well as to clients. Teams should be rewarded and celebrated for successes, but those achievements must be concrete and challenging.
There's a balance to be struck, however, on just how challenging these goals should be: Employees in overstretched IT teams often become stressed and look for a move as a result.
RELATED RESOURCE
The IT Pro Podcast: Why the tech skills gap doesn't exist
It's a perennial problem, but the issue may not lie in a lack of talent
Philpot believes that employers can prevent this with the help of technology. "Automation can take on manual, time-consuming tasks while simplifying and accelerating threat response, so IT teams can spend their time on more value-based, innovative tasks," he says.
One final, simple way to encourage IT workers to stay is by ensuring they receive fair pay – something that's a chronic problem in the tech industry. Philpott says McAfee offers pay parity for employees who work in identical roles at the same level and location, which has helped to ensure equality within its business.
Understanding employee needs and expectations
After more than a year of closure due to the pandemic, offices around the world are starting to reopen. But IT staff, like those in many other industries, may well wish to continue working flexibly in the foreseeable future.
Dave Prezzano, managing director, United Kingdom & Ireland, HP, urges businesses to support this. "Tech companies must be relentlessly people-focused, and appreciate that the future of work is no longer simply nine-to-five," he says.
"Whether it's offering remote working, flexible hours to accommodate school pick-up times or encouraging employees to take mental health breaks, tech companies must create environments that empower employees to focus on their personal and work lives."
He says that HP attracts and retains staff by creating a diverse, equitable and inclusive working environment. "Through ongoing employee development, comprehensive compensation and benefits, and a focus on health and wellbeing, we strive for an environment where employees want to continue their career journey with us, to thrive and succeed."
Prezzano also points out that improving gender diversity in the tech sector can enable firms to retain more staff. "With an astounding 50% of women leaving their tech careers by the age of 35, companies must examine flexible working policies and create better routes back to work for women who have left the industry to focus on other aspects of their lives," he adds.
Other considerations
With the rise of remote working and a surge in cyber attacks, technology professionals have seen their workloads grow exponentially during the pandemic. It's been a stressful time all around, and they expect employers to be empathetic.
Nazir Ul-Ghani, head of Workplace from Facebook EMEA, advises: "To retain talent for the long-term – whether that's in the tech industry or beyond – it's up to leaders to show up authentically for their people, create spaces for two-way dialogue and truly listen to the needs of the workforce."
David Webb, CEO of 6point6, suggests that companies can fill the current skills gaps by giving existing staff opportunities to try new roles in the business. He explains: "Professional mobility gives employees reasons to stay longer. Through training as well as the freedom to sample different departments, you're giving employees the challenge they're looking for, plus valuable knowledge from the experts in each of those areas."
The coronavirus pandemic has shown how essential technology professionals are and their demand will no doubt reach even higher levels in the years to come. Companies need to do all they can to support and retain their IT talent, or employees could jump ship to another company – or leave the industry altogether.
Get the ITPro. daily newsletter
Receive our latest news, industry updates, featured resources and more. Sign up today to receive our FREE report on AI cyber crime & security - newly updated for 2023.
Nicholas Fearn is a freelance technology journalist and copywriter from the Welsh valleys. His work has appeared in publications such as the FT, the Independent, the Daily Telegraph, the Next Web, T3, Android Central, Computer Weekly, and many others. He also happens to be a diehard Mariah Carey fan. You can follow Nicholas on Twitter.