Google building new IM app to find answers
The app will use artificial intelligence and chatbot technology to find the answer to any question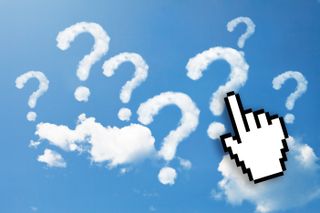 Google is building a Messenger app that will provide the answer to any question you put to it, thanks to artificial intelligence and 'Chatbot' technology.
The company is trying to keep up with its instant messaging rivals Facebook, WhatsApp and other free messaging apps, as it watches the share of its own Hangouts and Messenger services drop.
The new service will combine its extensive search engine knowledge base with AI and other software tools to answer any question posed to it in a chat and present the answer to friendship and family groups.
According to the Wall Street Journal, a Google team has been working on this solution for more than year, led by vice president of communications Nick Fox.
The website said that users can send questions as text messages to the services rather than typing in a search query to Google and the chatbots behind the platform will respond with the answer.
"All users care about is a convenient way to find what they are looking for and if Google isn't in front of the consumer that is a problem for them," said Scott Stanford, co-founder of venture-capital firm Sherpa Capital told the Wall Street Journal. "Messaging is a subset of the Internet where Google is not strong. They have to win and be the dominant player in messaging."
Presumably, Google will open up the Chatbot API, allowing third parties to develop their own apps around the technology, although we're not sure if the company will provide its tech to the likes of Facebook.
However, the service's aims aren't completely innocent, the paper said. It's likely Google's new Messenger app would want to direct users to certain Chatbots as it currently pushes Googlers to certain web pages, supported by advertising.
"The move is strategic, because messaging apps and chatbots threaten Google's role as the Internet's premier discovery engine," the article said.
Google is yet to comment on the rumours.
Stay up to date with the latest news and analysis from the world of cloud computing with our twice-weekly newsletter
Thank you for signing up to Cloud Pro. You will receive a verification email shortly.
There was a problem. Please refresh the page and try again.