What does SolarWinds MSP have to offer in backup and disaster recovery?
We look at how MSPs can work with SolarWinds to provide effective business continuity services for their customers…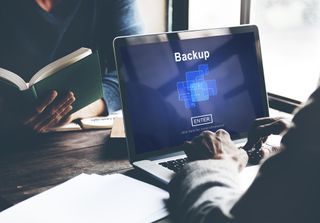 (Image credit: Shutterstock)
Despite it being a competitive market, not all managed service providers (MSP)-focused services backup and disaster recovery (DR) solutions and services are created equally. The big difference between is the ability to address the diverse market, along with execution – especially when it comes to actual disaster recovery.
There are many 'me too' features that can be ticked off the check list of items that every MSP needs to offer; basic options such as data archiving, file versioning and bare metal recovery are three that are an absolute must-have.
Security is also a key requirement and features such as encryption - both of data at rest and in transit - needs to meet at least 256-bit or for vendors like SolarWinds MSP, including the new 448-bit Blowfish standard. MSPs also need to ask and be assured that the datacentres used by the service have 24/7 physical security and are all either SSAE-compliant or ISO-certified.
What makes SolarWinds' MSP solution unique?
Alongside ticking all these boxes, SolarWinds MSP's offering provides some significant value-add in a number of important areas.
The first is performance. In traditional cloud-based backup solutions, backups often take a lot of time to perform, which makes meeting overnight maintenance windows increasingly impossible.
Instead, SolarWinds MSP offers a backup solution with its proprietary True Delta technology that performs incremental block-level backups that cut backup times by up to 80 percent and reduces risk of data loss when a restoration is needed.
In practice, this means that the initial backup is a complete copy of all the client data. Then each subsequent backup is just changed for new data, or a 'Delta', which is sent across the network to be backed up. The system only has to deal with this delta data, which makes it easier to manage while consuming less bandwidth. Backup Accelerator uses these block-level changes to reduce backup windows and improve performance.
Best of both worlds
Another significant benefit is the use of hybrid cloud-based backup and recovery that takes the best of both worlds to meet different customer drivers. For MSPs, hybrid means you can offer an on-premises disk backup of each client's complete infrastructure with an additional duplicate in the cloud. Both sets are kept synchronised and allow for rapid recovery from a local set, say for file corruption during a major site outage or a catastrophe like fire or flood, which can be responded to with a complete local data – crucially without having to download anything over the IP network.
SolarWinds MSP stands out for giving MSP's the ability to offer this true DR service across physical servers and workstations, and virtual machines such as those from VMware and Microsoft, as well as virtual machines running inside the clouds of Amazon and Azure - all in a single solution.
Yet these point solutions, while critical, are less valuable when deployed in isolation. This is the element where SolarWinds MSP potentially has the biggest advantage for MSPs by creating a single pane of glass view of data backup, data integrity validation, testing and reporting.
For MSPs with potentially hundreds of clients, the ease of use and level of automation within the management interface is potentially the difference between break-even and a profitable service. This smart management capability is also vital in dealing with the worst-case scenario of a major outage and DR plan being put into place.
With SolarWinds MSP this can include the ability to test data recovery capabilities in a non-disruptive way to ensure that if the worse should happen, things will work as planned. For MSPs looking at disaster recovery as a viable business option, SolarWinds MSP also has the capability to test out the features without financial commitment, which makes it a low-risk option for both newcomers and MSPs looking to enhance their existing services.
Want to learn more about backup and disaster recovery? Click here to read a whitepaper.
"This is an independent article written by Channel Pro, sponsored by SolarWinds MSP to celebrate thought leadership in IT. Learn more about SolarWinds' MSP Backup & Recovery and enjoy a free 14 day trial by clicking here."
Stay up to date with the latest Channel industry news and analysis with our twice-weekly newsletter
Christine has been a tech journalist for over 20 years, 10 of which she spent exclusively covering the IT Channel. From 2006-2009 she worked as the editor of Channel Business, before moving on to ChannelPro where she was editor and, latterly, senior editor.
Since 2016, she has been a freelance writer, editor, and copywriter and continues to cover the channel in addition to broader IT themes. Additionally, she provides media training explaining what the channel is and why it's important to businesses.
Stay up to date with the latest Channel industry news and analysis with our twice-weekly newsletter
Thank you for signing up to Channel Pro. You will receive a verification email shortly.
There was a problem. Please refresh the page and try again.